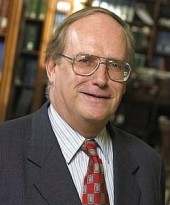 July 18, 2016 (Montreal, QC) – The World Anti-Doping Agency (WADA) has released its McLaren Investigation Report, which WADA claims confirms evidence of state-sponsored cheating in Russia. WADA has also issued a recommendation that all Russian athletes be barred from the 2016 Rio Olympics – International Olympic Committee (IOC) officials are meeting Tuesday to discuss this recommendation.
WADA published its reaction to the report – part of which reads as follows: "The recommendations are made by the WADA Executive Committee with the clear understanding that WADA does not have the authority or remit in respect of entries to competitions. The Executive Committee expressed the firm wish that all responsible organizations exercise their responsibilities within their regulations and this is what is reflected in the following media release…
The WADA Executive Committee's key recommendations based on the McLaren Investigation Report are set out below. The necessary decisions should be taken by the relevant organizations based on their own rules and regulations.
1. The IOC and the International Paralympic Committee to consider, under their respective Charters, to decline entries, for Rio 2016, of all athletes submitted by the Russian Olympic Committee and the Russian Paralympic Committee.
2. The International Federations from sports implicated in the McLaren Report to consider their responsibilities under the World Anti-Doping Code (Code) as far as their Russian National Federations (NFs) are concerned.
3. Russian government officials to be denied access to international competitions, including Rio 2016.
4. The Russian National Anti-Doping Agency (RUSADA) to remain non-compliant under the Code and its staffing and independence to be further reviewed by WADA.
5. The accreditation process of the WADA-accredited laboratory in Moscow (Moscow laboratory) to be stopped.
6. The FIFA Ethics Committee to look into allegations concerning football [soccer] and the role played by a member of its Executive Committee, Minister Vitaly Mutko.
7. Professor McLaren and his team to complete their mandate provided WADA can secure the funding that would be required.
Russian President Vladimir Putin said that Russian officials named in the report will be temporarily suspended according to AP. But Putin also asked for more detailed and "objective" information, claiming the report was based on the testimony of Grigory Rodchenkov. Putin suggests that Olympic movement could be on the verge of splitting apart.
The author of this 97-page report, Richard McLaren of Western University in London, On, wrote that Rodchenkov's testimony – and that of all other witnesses – was credible. McLaren also wrote that personnel at the Moscow laboratory had little choice but to participate in schemes to switch positive urine tests with negative ones.
WADA statement here.
Associated Press report here.