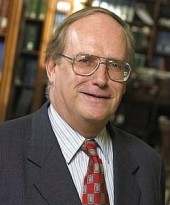 December 09, 2016 (Montreal, QC) – Investigator Dr. Richard McLaren has released another report on Russian doping for the World Anti-Doping Agency (WADA) the details of which will be released on Dec. 9. A previous report on this subject, authored by McLaren, a Canadian, concluded that state-sponsored doping in Russia represents "an unprecedented attack on the integrity of sport".
This report most famously investigated allegations of "disappearing positive test results" at the 2014 Sochi Winter Games and led to a partial ban of Russian athletes at the Rio Olympics and a complete ban of Russian athletes at the Rio Paralympics. A ban on Russian athletes at all international athletics competitions also resulted from WADA's reports. All of this follows up on allegations that surfaced in December 2014 on German TV. Stay tuned for further news…
In anticipation of today's report, International Olympic committee (IOC) Chairman Thomas Bach president called for lifetime bans of Russian convicted for their implication in such doping schemes according to CBC.