July 27, 2016 (Dundas, Ontario) – Saturday, July 23rd saw the inaugural running of Max's Big Climb race up Sydenham Hill in Dundas, Ontario. 55 riders came out bright and early on Saturday morning to conquer the hill made famous by decorated Olympian Clara Hughes.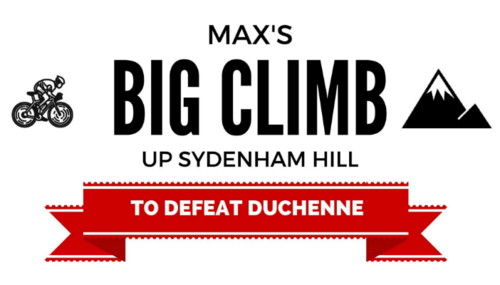 The first round of competition saw riders tackle the 1 km course against the clock. They set off up the hill at 30 second intervals and were ranked according to their age categories. Each rider had two chances on the hill to set their best time – and the four fastest men and four fastest women advanced to the knockout rounds. Here 1st raced 4th and 2nd raced 3rd, with the winners advancing to the finals where the King and Queen of the Mountain were crowned.
After some exciting head to head racing, Hillary Lowry of Ancaster claimed the Queen of the Mountain title after beating out Kaitlyn Rauwerda of Hamilton in the final and Nigel Roedde of Hamilton won the King of the Mountain title by edging out Jonathan Lewis of Ancaster.
Hillary Lowry posted the fastest overall time of the day for the women – taking 2'57" to ride the course.
Jonathan Lewis had the fastest overall time for the men with a ride of 2'11".
Full race results are available here.
The race also raised over $4000 to help find a cure for Duchenne muscular dystrophy via the charity Jesse's Journey. Max's Big Climb is named after Max Sedmihradsky, a 5-year-old Hamilton boy with Duchenne. He and his family have raised over $100,000 so far to help defeat Duchenne through their cargo bike initiative Max's Big Ride' and now Max's Big Climb.
Max's Big Climb would like to recognize the tremendous support they received from the local community over the past four months. MountainEquipment Co-operative +  Shawn & EdBrewing Company were instrumental in helping to get the race off the ground. A huge thanks also goes out to Sako 7 Socks and Octto Components Toronto for donating prizes for the race winners, to Supreme Trophies for helping with the awards, to DymentsFarm for the delicious butter tarts and to the Paris to Ancaster Bike Race for their assistance in promoting the race at their event and online.
Max's Big Climb will return in 2017 – please stay tuned for more information this fall – for more info visit our web site here.