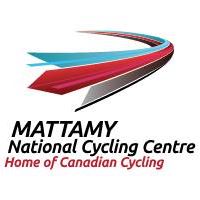 September 13, 2016 (Milton, ON) – Since opening its doors to the public in January 2015, the Mattamy National Cycling Centre (MNCC) has experienced significant utilization by novice, experienced and high performance track cyclists as well as Milton residents who have taken advantage of numerous opportunities to get active and enjoy the multi-purpose recreation facility.
Since its opening, the MNCC financial operating performance has either met or positively exceeded annual budget targets. The year-to-date financial performance for 2016 indicates that the net impact to the Milton taxpayer will be less than what was forecasted and comparable to other facilities within the Town.
Net Operating Costs per Capita (2016 budget)
Facility
– Milton Centre for the Arts* – $6.19
– Beaty Branch Library – $6.10
– Milton Sports Centre – $5.48
– Mattamy National Cycling Centre – $4.03
– Milton Leisure Centre – $2.95
*Does not include the Central Library
"We are continuing to operate the Mattamy National Cycling Centre in a financially responsible manner as we do with all our facilities," said Mayor Gord Krantz. "Thousands of residents and visitors have enjoyed this world class facility and will continue to do so for years to come."
To-date, track cycling utilization has been very strong and has exceeded expectations in a number of areas:
– 3,781 riders certified on the track
– 9,205 participants for registered cycling (1,213 waitlisted)
– 29,677 drop-in cycling visits
– 100% of bike lockers rented (131 waitlisted)
– 8,301 bike rentals
The existing cycling community has attended programs in large numbers and this demand continues to remain high as the MNCC enters their second fall session.  Try the Track and Intro to Track Cycling programs continue to be very well attended at all times of the year.  To ensure long-term viability of the cycling track, the focus is on expanding the numbers of people riding bikes, and in particular the youth and female populations.
Non-cycling usage of the facility has also been strong to date. Many Milton-based affiliated youth groups have made the MNCC gymnasium courts their home; the walking track continues to see growing membership numbers:
– 2,826 walking/jogging track members
– 5,581 gymnasium hours rented/programmed (83,715 participant hours; average of 15 participants/hour)
The MNCC has served extensively as a high performance training facility, with Cycling Canada (CCC) and the Ontario Cycling Association (OCA) using the cycling track for training and competition purposes, including high performance track cycling programs. MNCC is also the home of the administrative headquarters for the Ontario Cycling Association and Triathlon Ontario.
The cycling track was in high demand during the months leading up to the 2016 Rio Olympics and Paralympics with CCC Olympic track cycling athletes training at the facility full-time as they prepared for the Games.  In addition, Team Japan and Team New Zealand held lengthy training camps at the facility to prepare for the Games. These visiting teams frequented local hotels, restaurants and businesses, which helped the broader community gain from the economic spinoffs of sports-related tourism. Town staff will continue efforts to attract international high performance groups to host their training camps at the MNCC to drive revenue at the facility.
Facility tenants occupying space in the building include a unique hybrid of high performance sports organizations as well as community-based sports groups:
– Cycling Canada
– Ontario Cycling Association
– National Cycling Institute – Milton
– Canadian Sports Institute Ontario
– Triathlon Ontario
– Milton Stags Youth Basketball
– Milton Edge Youth Volleyball
Revenue from facility usage and program participation is anticipated to remain strong, with the 2017 net impact from the MNCC expected to remain within the range of other recreational facilities.
For graphic click here.
For information on MNCC, visit here.