August 18, 2015 (Montreal, QC) – Pedal has learned that while not yet officially announced, Martin Rioux, Vice President of Argon 18, has left the company. Following the publication of an article in the Rimouski weekly, L'Avantage, we contacted Rioux who confirmed the facts. His departure comes on the heels of the company's greatest achievement, becoming the sponsor of a WorldTour team, Bora Argon 18, that competed at the 2015 Tour de France.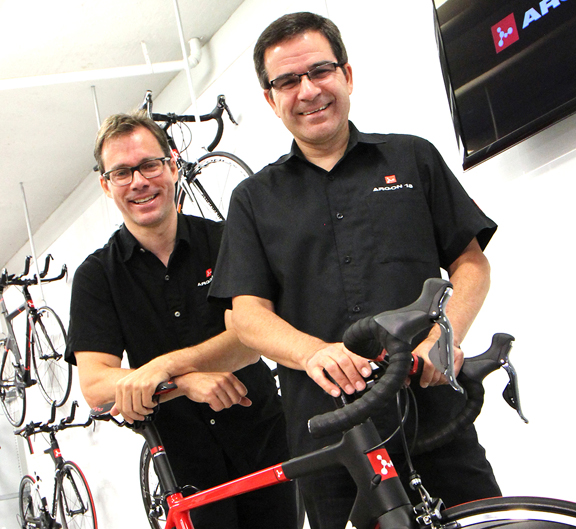 Rioux, 49, had worked for 17 years at the Montreal-based bike manufacturer founded by his older brother, Gervais. Rioux was not explicit about the reasons for his departure; saying only that it was time to move onto a new challenge. He drew an analogy to cyclist David Veilleux who abruptly retired from the sport after having completed the 2013 Tour de France (TdF). "It was just time for me to move on. While I have talent, somebody else can probably do my job better than me," Rioux told Pedal.
He did reveal that the article published by L'Avantage was meant only for personal friends, but was sent accidentally to a journalist. "But there are no state secrets in that text," commented Rioux. He added that both Gervais Rioux and Argon 18's general manager, Stéphane Mayer, have known about his decision for some time.
The 1,300 word article written by Martin Rioux is long on emotion, but gives little clarity as to why he left the company. Near the end the text reads, "…that our success is due to the respect we have for each other despite our differences."
Rioux did not elaborate on what these possible differences might be when we spoke with him, only mentioning that, "I love my brother (Gervais) to pieces."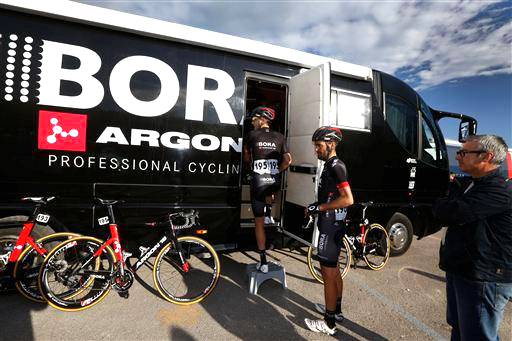 In his article Martin remembers "like it was yesterday" being in the basement of his brother's bike shop, Cycles Gervais Rioux back in 1998.  "And only a few days ago, we were at the Tour de France! The most prestigious bike race in the world and one of the most followed sporting contests, of all sports combined, in the whole world. What a path we travelled," he explained.
Rioux watched this year's Tour behind the scenes so to speak, from Bora Argon 18's stand as his company supplies the team with bicycles as well as part of the partnership. At the finish line, Martin personally welcomed the five Bora Argon 18 riders who completed the TdF.
The text recounts the experience of riding on the Bora Argon 18 team bus before a difficult stage and partying with Bora Argon 18 after the TdF. There is no hint of rancour as Rioux refers repeatedly to his brother and the other team owners only in a positive light.
He emphasized to Pedal that he remains a shareholder and will continue to sit on the board of directors of Argon 18. As for his future plans, Martin Rioux mentioned a business venture with organic farming, but no firm details were presented. Bicycling will likely remain a big part of Rioux's leisure activities and he plans to ride in Europe soon. Prior to working at Argon 18, Rioux taught political science at a community college in Rimouski.
L'Avantage article (in French) here.
Bora Argon 18 Team announcement here.