May 10, 2015 – The Canadian documentary "Marinoni: The Fire in the Frame", which debuted a year ago and has been screening across Canada since to rave reviews, is still going strong. For Canadian Film Day, the Tour of Alberta hosted a screening of the movie at Edmonton's Garneau Theatre on April 29 in conjunction with its preliminary 2015 teams press conference and announcement.
There are still opportunities to catch the film on the big screen across the country. Now in Waterloo, ON at the Princess Cinemas, up next is Calgary from May 14-24. Tony Girardin, the director who made the film, will be in attendance at some screenings.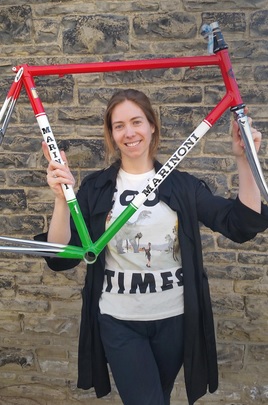 Recently, a draw was held, and the grand prize was a 40th anniversary Marinoni frame (read more here).
Find out more about the film, along with a list of screening dates at www.marinonimovie.com