January 28, 2016 (Nove Mesto, Czech Republic) – Organizers of the 2016 MTB XC World Championships in Nove Mesto Na Morave, Czech Republic, which runs June 29 through July 3, have opened up ticket sales for the events, which will see this year's World Champions crowned in the XCO, XC Relay, and XC Eliminator events. The XCO is being held earlier this season due to the Olympics, but Downhill, 4X, and Trial Worlds will take place in September as usual in Val di Sole, Italy.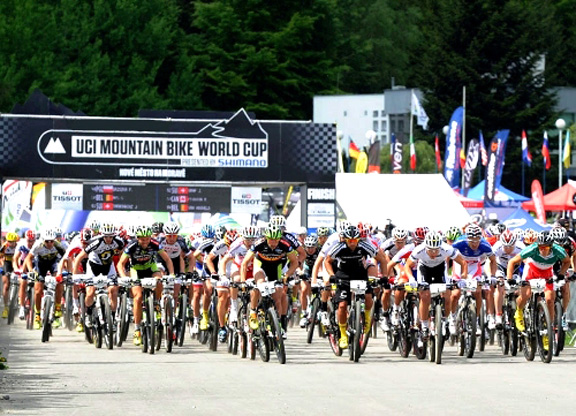 Tickets for the Nove Mesto 2016 races are on sale through the website here. There are some options for one day passes from Wednesday through Sunday, weekend passes or VIP's. You can buy them online and just print them at home with unique code.
Standard single day tickets during the week cost 8 Euro, while on the weekend for the premier events, they jump up to 20 Euro. Single day VIP passes go for 80 Euro on Wednesday through Friday, and increase to 120 Euro for the weekend days. Ticket sales are limited in number to 15,000 on the weekend and only 5,000 on the weekdays. More info about the event at www.mtb2016nmnm.com.