February 06, 2017 (Tarfaya, Morocco) – Canada's Adam Jamieson continues to show his form, finishing 10th in the 104km Les Challenges de la Marche Verte – GP Oued Eddahab 1.2 in Morocco. The race, which started in Laayoune and traveled north to Tarfaya, was won by Russian Ivan Balykin of Torku Sekerspor.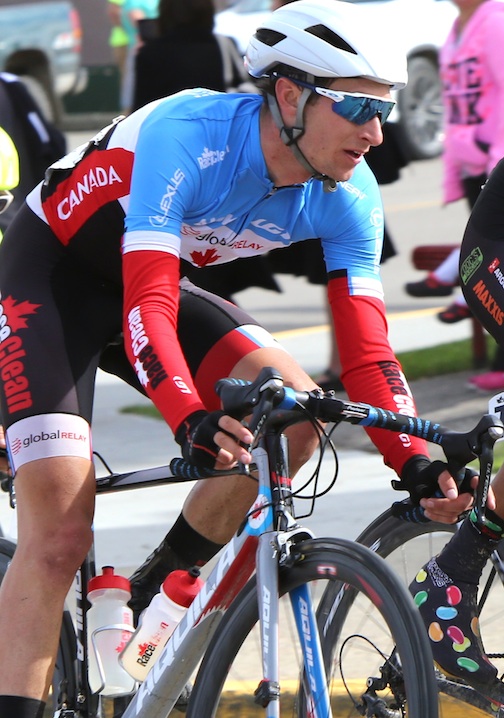 Team Canada's Edward Walsh, Adian Caves, Derek Gee and Jay Lamoureaux finished in 29th, 34th, 37th and 49th, respectively.
The Les Challenges de la Marche Verte continues today with the 140km GP Al Massira 1.2 from Laayoune to Essemara in Morocco.
Results (brief)
1. Ivan Balykin (Rus) Torku Sekerspor 2:56:31
2. Jacob Tipper (Gbr) 0:02
3. Ahmet Örken (Tur) Torku Sekerspor
4. Umberto Marengo (Ita) Delio Gallina Colosio Eurofeed
5. Alessio Brugna (Ita)
6. Richard Haughton (Gbr)
7. Johan Hemroulle (Bel) Naturablue Cycling Team
8. Thomas Carter (Nzl)
9. Thomas Vaubourzeix (Fra) Nice Pro Cycling Team
10. Adam Jamieson (Can) Team RaceClean Canada

29. Edward Walsh (Can) Team RaceClean Canada 5:06
34. Aidan Caves (Can) Team RaceClean Canada
37. Derek Gee (Can) Team RaceClean Canada
49. Jay Lamoureux (Can) Team RaceClean Canada 6:33
OTL Bayley Simpson (Can) Team RaceClean Canada