March 29, 2016 – Legendary Canadian cycling coach, Colin Hearth, has passed away of an apparent stroke at his home in Cuba. Hearth was an integral member of the cycling community as a founding member of the St. Catharines Cycling Club, having coached top Canadian star cyclists Karen Strong, Gord Singleton, and Steve Bauer in the late '70s. He and Strong were also married at one time.
Olympian and 1979 Pan Am Games gold medalist Singleton, who became the first Canadian rider to win a World Championship in 1982, said: "Colin was instrumental in starting Steve Bauer, Karen Strong and myself"… on what became an incredibly successful path for all three cyclists.
"He was my first coach and a big part of my career and others like Karen Strong and Gord Singleton," commented Steve Bauer. "The three of us raced at the 1977 Track Worlds in Venezuela. It was a small community back then and I remember racing with Tim and Lister Farrar and their dad Jack, who I believe was also part of the St. Catharines Club executive, and took us to the races. Colin was very passionate and feisty as well – his voice was well heard on the side of the track in those days.
"We occasionally saw him in Cuba and the last time we got together was in August when he was here and we visited the Milton track with my son, Dean. He was a good man and will be sorely missed," added Bauer.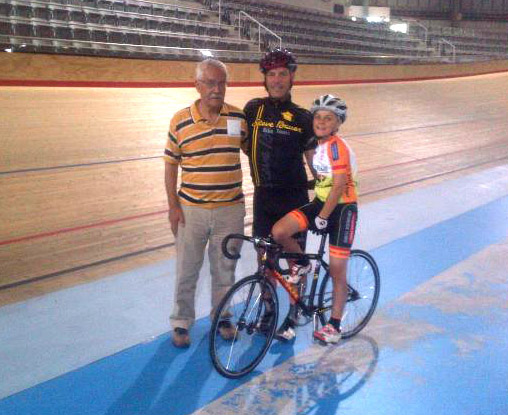 Truly passionate about the sport, Hearth served as president of the OCA (Ontario Cycling Association) in the early 90s and on the Board of the Canadian Cycling Association for nearly two decades. In addition to coaching at the club level, he went on to coach for the national team on the road and track.
According to information on the St Catharines Cycling Club website, there will be a memorial – more details to follow.
Pedal joins the cycling community in extending our deepest condolences to all of Hearth's family and friends.