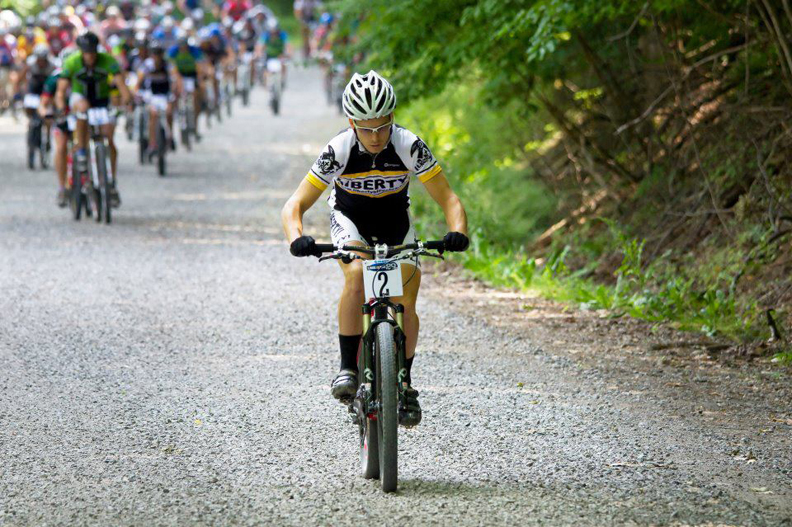 June 19, 2012 (St. Catharines, ON) – The brand new Giant Bicycles Lake2Lake 29er went off on Sunday in Niagara under warm humid skies.  Close to 500 mountain bikers ascended the feared Hydro Hill behind Brock University, not once but twice, before heading out to Lake Ontario.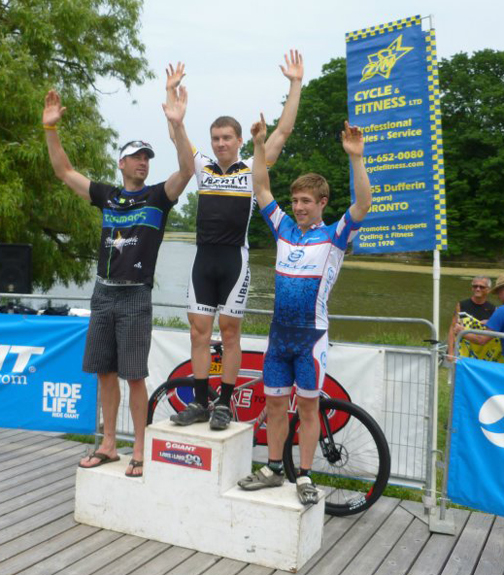 Local favorite Andrew DeCal of Liberty Bicycles quickly distanced himself from the pack on the first climb. The 22-year-old had finished 5th the year prior and was ready to go from the gun and prove his worth.  Finishing in a time of 1:12:17, DeCal won himself a brand new Giant 29er for his efforts.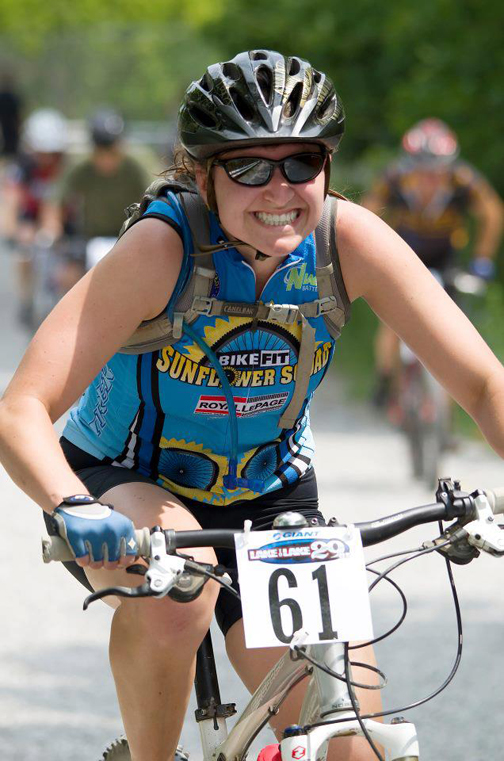 Chasing behind was another St.Catharines rider Johnny Toews who would keep DeCal within a minute, eventually finishing 41 seconds down.  The bronze medallist went to Guelph's Alexander Lefebvre who also chased solo and could never reel in the leaders with an incredibe amount of singletrack to negotiate.
Liberty Cycles also took top honors in the womens division with 17-year-old Megan Fleury taking it to Melanie Bernier of London and Sarah O'Connor from Toronto, on her home course.
Overall the vibe was very positive, thirteen years of the classic Lake to Lake has now become the Lake2Lake 29er for all to enjoy.
For full results click HERE.