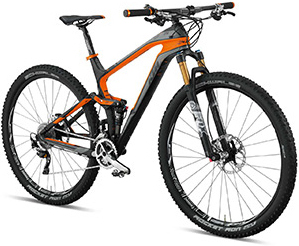 May 28, 2014 – For the first time in Canada, KTM bicycles are now available! Since 1964 KTM has produced and sold almost 3,000,000 bicycles. Founded by Hans Trunkenpolz and Ernst Kronreif in Mattighofen, Austria, the company name was derived from the initials of their surnames and the town where the bikes are manufactured.
The research and development department at KTM has some of the best engineering and technical employees in bicycling design in Europe. The quality and design has won several Eurobike Design Awards. KTM offers a range of 150 different models of bicycles including MTB, road, cross, city, trekking, and e-bikes. Currently there are 8 models available in Canada and for 2015 the model availability will expand. KTM supports many aspects of cycling including the sponsorship of many cycling events, amateur and professional mountain bike and road cycling teams.
With 50 years of quality bicycle production, we are proud to bring KTM bicycles to Canada, distributed by Grip Distributing.
Dealer inquiries @ www.gripdistributing.ca