October 15, 2012 (Amos, QC) – Keven Lacombe (SpiderTech p/b C10) announced his retirement today from professional cycling reports the l'Abitibi Express. The 27-year-old denies that his decision to quit cycling was precipitated by recent events at SpiderTech which has suspended its 2013 season.
Lacombe first came to national prominence at the 2002 Tour de l'Abitibi; the next year he was the Canadian Junior TT champ. In 2005, he won gold at the Canada Games road race and in 2008, Lacombe became the Canadian crit champ. The Amos, Quebec-native has also distinguished himself in track events. He rode for Volkswagen Trek and for Kelly Benefit Strategies-Medifast in 2007 and 2008 before signing with Steve Bauer's Team RACE in 2009. That same team became known as SpiderTech in 2010.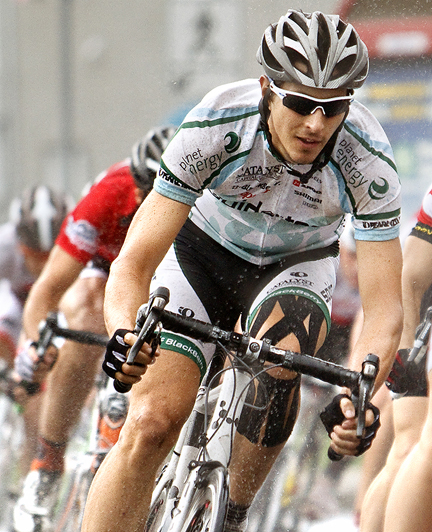 Lacombe suffered a minor fracture to his C7 neck vertebrae at the 2012 Tour of Turkey which cut his season short. This followed after a bad crash at the 2011 Canadian Criterium championships that left him with a triple break to his jawbone. Lacombe revealed that these crashes had important consequences, compromising his riding style among other things.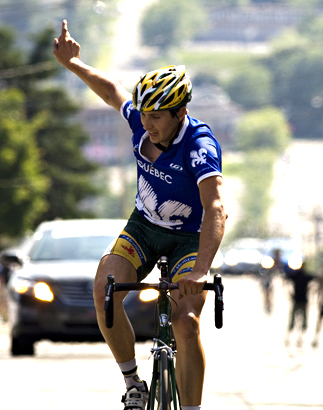 Lacombe now plans to study accounting fulltime at the Université de Montreal's Ecole Des Hautes Etudes Commerciales.