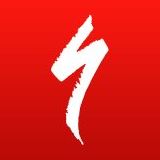 March 01, 2013 – Have you ever wondered what it would be like to work in the bike industry or daydream about working at Specialized? If you are bright, energetic, driven and passionate about bikes, you're in luck – we're hiring a Summer Intern to help out with events! Email marketing@specialized.ca for more details.
– Job Title: Summer Event Coordinator – INTERN
– Department: Marketing
– Reports to: Marketing Manager
At Specialized Canada we are driven by one vision: Be the best cycling brand in the world. This is not a destination, but a constant and exhaustive journey. We take this to heart in everything that we do, on and off the bike. We are a true sporting family with a passion for everything cycling. We are specialized.
Specialized Bicycles was founded in 1974 by riders for riders. Headquartered in Morgan Hill, California, with global distribution, the company focuses on making everyone's time on a bike better by delivering functional and technically advanced bikes and equipment that provide true performance benefits. The Canadian head office is located in Ste-Anne-de-Bellevue, QC.
Job Purpose
Provide executional support for marketing events (in-house and dealer).
Major Accountabilities
– Execute logistics for key Canadian events.
– Act as key logistics point person for all Specialized events and SBCU classes.
– Organize all other Specialized events administered by Head Office.
– Attend events in Ontario and Quebec, some in the rest of Canada – this will mean a modified work schedule to include weekends.
– Other activities as required.
Key Performance Indicators
– Build & maintain a strong network with Canadian dealers.
– Travel and logistics lists kept up on a daily basis.
– Execute events on time, on budget.
– Lives Specialized values and behaviours.
Ideal Candidate
– Familiar with cycling industry and passionate about bikes.
– Education: High School/ CEGEP Diploma
– Experience: Relevant experience an asset. Knowledge of bicycle mechanics a strong asset.
– Language: Fluent in English and French.
– Strong abilities with MS Office Programs.
– Lives Specialized values and behaviours.