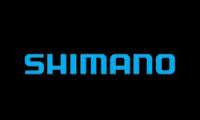 May 11, 2017 (Peterborough, ON) – Shimano Canada is looking for a new Sales Rep in the "Greater Prairies Region" covering a territory that includes Alberta, Saskatchewan, Manitoba. The complete job description is below.
Who We Are:
Throughout its 96-year history, Shimano has constantly been at the forefront developing cutting-edge technologies and products. Shimano develops products that meet the global demand for superior quality components, apparel and accessories through original technologies and innovative ideas
Territory:
Alberta, Saskatchewan, Manitoba
What We Offer:
– Competitive commission based pay structure
– Online B2B resource
– Marketing and PR support; industry leading digital, retail and sports marketing assets
– Professional Sales Management guidance and Customer Service support
Qualifications:
– Passion for outdoor/action sports
– Retail experience is an asset
– 3-5 Years selling experience in the cycling/outdoor/action sports industry
– Proven ability to sell and grow sales in an assigned territory
– Experience in analyzing sales reports and recognizing potential opportunities
– Excellent verbal and written communication skills
– Strong presentation skills
– Self-starter, motivated to be successful
– Exceptional time management, organizational skills/efficiency
– Unrestricted ability to travel long distances multiple times within each season
– Confident, with an uplifting personality
– Team player with the ability to work independently
– Suitable vehicle, valid driver's license, with credible insurance
– Valid passport with ability to travel in the USA
– Registered Canadian Business
Essential Duties & Responsibilities:
– Lead the development of strategic territory plans
– Successfully drive new and existing business to increase Shimano's market share
– Become an expert in Cycling components, Apparel and Accessories
– Forecast business as it relates to the upcoming selling season
– Achieve sales targets – seasonal & monthly goals
– Ensure sales objectives are met within strict deadlines
– Obtain re-orders and at once business
– Where necessary, support marketing efforts such as trade shows, exhibits, and other events
If you are interested in this opportunity and feel you meet the qualifications we require, we would like to hear from you. Please submit your resume in a PDF or Word format by following this link here.