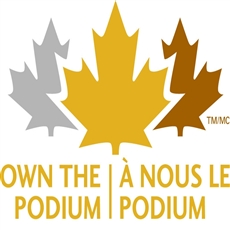 January 08, 2017 (Ottawa, ON) – Are you interested in helping Canada be a world Leader in high performance sport at the Olympic and Paralympic Games? Own the Podium is looking for an experienced, passionate and dedicated sport professional who strives for excellence every day. Come join our team of sport technical advisors who challenge sports to achieve sustainable and improved Podium performances at the Olympic and Paralympic Games.
About Own the Podium
Own the Podium (OTP) is a non-profit organization that provides technical support to National Sport Organizations (NSOs) with the aim of delivering more Olympic and Paralympic medals for Canada. Own the Podium prioritizes investment strategies by making funding recommendations to national funding partners using evidenced base, expert driven, targeted and collaborative approach.
Scope of Position:
The High Performance Advisor will assist NSOs in developing world leading High Performance Plans aimed at providing quality training and competition environments that will give their athletes and coaches the greatest opportunity to win medals at the Olympic or Paralympic Games. This HPA position will work with select Summer Olympic and Paralympic sports.
Core Competencies:
– Demonstrates a sense of direction and purpose aligned with the vision, goals and values of OTP
– Targets gold level performance striving to be 'leading edge' in own area of expertise seeking opportunities to improve systems and processes
– Continually makes efforts to understand the needs of assigned NSOs in an inclusive, collaborative and adaptable manner
– Behaves in an honest, respectful, trustworthy manner maintaining consistency in words and actions by honoring commitments
– Self-monitors work to ensure quality and accuracy
– Strong ability to work as part of a team
– Possesses an analytical and evidence-based approach in assessment of athletic potential
– Has a comprehensive understanding of High Performance Athlete Pathways and
the underpinning requirements to achieve Olympic and Paralympic success
Roles and Responsibilities
1. Support, challenge, advise and hold accountable NSO technical staff in the strategic development and delivery of a world class high performance program.
2. Work closely with the technical staff of assigned NSOs to help identify and establish requirements for a world class training and competition environment for athletes and coaches.
3. Help sports prioritize areas of focus and then collaborate with them to develop and implement plans.
4. Identify gaps within the NSO technical operations and facilitate finding solutions.
5. Assess the high performance plans of assigned NSOs and recommend level of investment.
6. Monitor financial expenditures to ensure maximum return on investment within high performance programs
7. Provide support and advice to High Performance Directors, coaches and other technical staff on a day to day basis as required.
8. Monitor and assess the effectiveness and outcomes of high performance programs of assigned NSOs on an ongoing basis.
9. Search out best practice in high performance programs and system buil ding and share as appropriate.
10. Attend selected key events to establish a familiarity with and assess the implementation of high performance programs.
11. When necessary, facilitate the resolution of internal conflicts that may be adversely affecting the ideal training and competitive environment for the athletes and coaches.
12. Collaborate with the Canadian Olympic and Paralympic Sport Institute Network partners to optimize high performance programs and Integrated Support Teams for assigned NSOs
13. Work as an integral part of the HPA Summer team.
Qualifications
– Over ten years' experience working at a senior level in the high performance sport system
– Previous experience working at a National Sport Organization is an asset
– Technical experience in individual and/or team sport high performance environments is an asset
– University Degree or College Diploma in sport related discipline or equivalent experience
– Computer skills and knowledge of the MS Office Suite is required.
– Bilingualism is a preferred asset
Compensation
The compensation package will be based on the successful candidate's qualifications and experience.
Application Process
Apply in confidence by sending your cover letter and resume by January 18, 2017 careers@ownthepodium.org or by mail to:
Own the Podium
Attention: Director, Planning & Operations
Suite 120, 700 Industrial Ave
Ottawa, ON K1G OY9
We thank all applicants for their interest; however only those applicants meeting the qualifications above will be contacted as part of the shortlisting process.