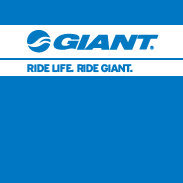 December 15, 2015 (Vancouver, BC) – As a master mechanic you will be responsible for completing major servicing on any form of bicycle. Customer interactions will be limited; however, you will need to be able to communicate effectively with both staff and consumers alike. As the warehouse manager you duties will include receiving and organizing all overstock bikes and gear as well as prepping bikes for transport to the main retail location in Vancouver.
ABOUT GIANT VANCOUVER: Carrying the full range of Giant and Liv bicycles, along with a complete service shop, Giant Vancouver is BC's premier bike shop. The professional staff at Giant Vancouver are knowledgeable and courteous with a passion for cycling. With a work environment that encourages cycling in all of its forms Giant Vancouver has become one of the largest Giant dealers in Canada. This growth has led to the opening of a new Squamish warehouse, and subsequent need for a person to run it.
COMPANY: Giant Vancouver
POSITION: Master Mechanic/Warehouse Manager
LOCATION: Squamish, BC
HOURS: Full Time, Mon-Fri, 8 hrs/day, starting February 1st 2016
COMPENSATION: Very competitive yearly salary with benefits.
JOB REQUIREMENTS: Fully qualified bike mechanic. At least 5 years of experience including tasks such as, brake bleeds, fork and shock rebuilds, wheel building, Di2, suspension tuning etc. If you have never heard of Sheldon Brown, used a spoke calculator, tapped an Italian bottom bracket, glued a tubular, pressed out suspension bearings, fitted a Hollowtech II crank to a BB30 frame, or know the difference between 2-piece and 3-piece shock mounting hardware, you don't have the necessary experience.
– Must be responsible, organized and clean, with exceptional attention to detail.
– Inventory control skills.
– Ability to work efficiently unsupervised.
– Handle multiple tasks in a timely manner.
– Strong communication skills.
– Strong knowledge in all areas of the cycling industry including the Giant and Liv bicycle lineups.
– Proficient computer skills.
– 10 year+ Driver's license.
– Bike fitting knowledge is an asset.
If you think you would be a great fit for our team please forward your resume and cover letter to: anne-marie@giantvancouver.com