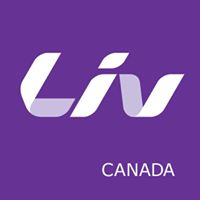 May 06, 2015 (North Vancouver, BC) – For over four decades, Giant Bicycles, the largest bicycle manufacturer in the world, has devoted itself to the growth of both cycling and cycling culture. Known as the leader in technological innovation and state-of-the-art manufacturing we represent a dedication to providing the best quality and most innovative bicycles to our customers. We also believe in being as honest and uncomplicated as the idea of cycling itself.
Giant Canada is a small team of talented, active, fun people that work together to achieve success in all departments. We are professional and driven but we also believe in staff lunch rides, coffee consumption, commuting to work and flip-flops as business attire. The success of our company is due to our dedicated staff who, at the end of the day, all roll up their sleeves and get the job done every time. Our office is located at the base of the beautiful North Shore Mountains and is conveniently close to fat and skinny tire rides.
COMPANY: Giant Bicycle Canada Inc.
POSITION: Liv Brand Representative
LOCATION: North Vancouver, BC with travel within Canada.
ABOUT GIANT: At Giant, we believe in being as honest and uncomplicated as the idea of cycling itself. We strive to inspire adventure in all cyclists, from casual to competitive. Whether it's the rush of adrenaline from a fast mountain descent, the clarity and friendship that comes from a long road ride, or freedom of a daily commute – we believe that cycling can make the world a little healthier, a little cleaner and a lot more fun. In fact we love cycling so much we have centered our lives around it.
ABOUT Liv: Liv is Giant's sister brand dedicated solely to the female rider. At Liv we make bikes, gear and apparel that allow a rider to feel more confident. Through our genuine, optimistic and inclusive nature, we can relate to all levels of riders, from elite athletes to new fitness riders. We believe that cycling at any level can bring confidence and joy to a woman's life, and we hope our brand inspires more people to make cycling a part of their lives.
JOB DESCRIPTION: As a Liv Brand Representative, your role will include working with our dealers to promote the sport of cycling to women by executing Liv retail areas, educating dealers on how to sell to women, implementing in-store Liv events and managing the Liv ambassador program in Canada.
You will also work with the Gear and Bike Product teams to develop the appropriate Liv line up for Canada. Additionally, you will be responsible for all marketing aspects of the Liv Brand including print media, social media, contest and race support and the management of the Liv website.
JOB REQUIREMENTS:
Highest level of customer service.
Excellent communication skills to interact with retailers and consumers, educating them about the Liv brand, programs, and products.
Highly skilled in store merchandising, layout, product arrangement and retail showroom development.
Marketing experience in the bicycle industry or other related industries. This should include development and evolution of social media.
Event coordinating experience with the ability to execute events, from preparation to setup and teardown. Events will range from small grass roots to large national events.
Self-motivated with the ability to work independently or as part of a team for larger events.
Utmost respect and appreciation for consumers, potential consumers and our retail partners.
Detail oriented with exceptional organizational skills.
Basic mechanic skills including knowledge of bicycle set up and common repairs.
Competent rider both on-road and off-road.
Professional appearance.
Proficient with Microsoft Office programs including Outlook, Word, Excel. Photoshop and/or Illustrator skills would be a bonus.
Travel: 40%
If you think you would be a great fit for our team please forward your resume and cover letter to: hr@giantbicycle.ca