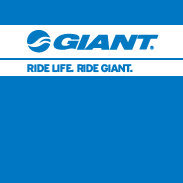 March 04, 2015 (North Vancouver, BC) – For over four decades, Giant Bicycles, the largest bicycle manufacturer in the world, has devoted itself to the growth of both cycling and cycling culture. Known as the leader in technological innovation and state-of-the-art manufacturing we represent a dedication to providing the best quality and most innovative bicycles to our customers. We also believe in being as honest and uncomplicated as the idea of cycling itself.
Giant Canada is a small team of talented, active, fun people that work together to achieve success in all departments. We are professional and driven but we also believe in staff lunch rides, coffee consumption, commuting to work and flip-flops as business attire. The success of our company is due to our dedicated staff who, at the end of the day, all roll up their sleeves and get the job done every time. Our office is located at the base of the beautiful North Shore Mountains and is conveniently close to fat and skinny tire rides.
Giant globally is a company that believes in promoting from within and we have recently just promoted our ASQA person to a new position – just like his four predecessors! That's right, four of our last 5 warranty people are still with our company in a number of different positions. We invite you to find out why many of our employees have been with Giant for over 15 years!
POSITION:  ASQA ~ After Sales Quality Assurance
LOCATION:  North Vancouver, British Columbia, Canada
JOB DESCRIPTION:   
ASQA is just a fancy way of saying "Warranty" but here at Giant we are known industry wide for great warranty service. This position supports our dealers, takes care of consumers and backs up all the other great work that happens in our company. As ASQA you will be responsible for:
Managing daily warranty program success
Taking general calls from dealers with warranty issues
Receiving proper paperwork/photos to process claim (RA form, Invoices, claim sheet)
Provide technical assistance
Process replacement orders/credits in computer system
Dealer level account management including invoicing and returns credits
Bringing new ideas forward for improvement in efficiency and work flow
Ordering of yearly service inventory PO's
Seasonal management of inventory levels including yearly inventory count
Verification of frames/parts being returned to warehouse for accuracy and warranty eligibility
Monthly warranty reporting
Overall quality control including defective product reporting and diagnosis.
Strategy development for large scale QC issues
Relationship building with 3'rd party OEM vendors
JOB REQUIREMENTS:
Fluently bilingual (French/English)
Must love to ride bicycles
Must be willing to exceed expectations regularly
Must have exceptional people skills
In depth technical knowledge of bicycles
Analytical, evaluative and problem-solving abilities
Strong communication skills both written and verbal
High level of self-motivation
Must work well independently as well as with a team environment
Detail oriented and good organizational skills
Must be able to handle multiple projects at one time and be results-oriented
Willing to travel frequently