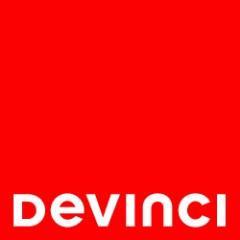 February 18, 2016 (Chicoutimi, QC) – Cycles Devinci is looking for a suitable candidate to fill the position of Road Product Manager out of their home office in Chicoutimi, Quebec. Under the supervision of the Executive Director, the road product manager develops the range of bicycles while respecting timelines. S/he ensures the selection of components and suppliers in order to meet quality standards and price targets for the product range.
SPECIFIC DESCRIPTION:
Gathers information from research and monitoring on products and competition from different segments;
Communicates and negotiates with suppliers regarding technical information and prices;
Carries out the plan for different product segments;
Drafts the specifications for different product segments;
Sends all problem clients to the products committee via guarantees;
Manages test riders in their activities;
Carries out the validation procedure, technical section of products;
Manages all field-testing sessions. Ensures a proper interpretation of results and discloses them to all concerned;
Drafts specifications for bicycles.
REQUIREMENTS PROFILE:
Bilingual (French, English)
3+ years of experience in the cycling industry;
College or university diploma;
Shows the ability to be autonomous and to take initiative, work under supervision;
Ability to work in a team;
Ability to plan and organize work efficiently in order to obtain results;
Has good interpersonal skills and ability to build relationships;
Ability to communicate efficiently;
Has good manual skills and dexterity;
Meticulous and precise, attentive to details.
PLEASE SEND APPLICATIONS TO:
Send your application at jobs@devinci.com
Only successful applicants will be contacted.