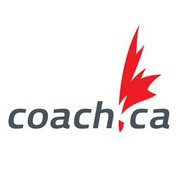 October 29, 2015 – The Coaching Association of Canada (CAC) unites and inspires stakeholders to reach higher in the pursuit of excellence in leadership and coaching. The CAC is a key partner to 67 national sport organizations, 13 provincial and territorial coaching representatives, and various multi-sport organizations including Own the Podium, Special Olympics Canada, and the Canadian Centre for Ethics in Sport. As an employee of the CAC you'll benefit from working with the best and brightest of the Canadian sport system on a daily basis. Through its partnerships and programs, the CAC empowers coaches with knowledge and skills, promotes ethics, fosters positive attitudes, builds competence, and increases the credibility and recognition of coaches. As an employer, the CAC values the same qualities and development of its employees, as it does of Canada's coaches.
The Coordinator, Official Languages, will work collaboratively with all departments of the CAC team to provide communications, programs, and services to the public simultaneously in both official languages.
DUTIES & RESPONSIBILITIES
The Coordinator, Official Languages, will manage all internal translation needs and ensure quality control by adequately preparing documents for translation, doing a parallel-read and copy-editing of documents coming back from translation, ensuring consistency in terminology, and testing functionality and accuracy of online resources. They will also provide support to facilitate the final production of sport-specific coach training materials in collaboration with partner national sport organizations.
The following are types of projects requiring services from the Coordinator, Official Languages.
Coach training documents; eLearning activities; policy and general administration documents; news releases; newsletters and magazines; annual reports; surveys; research papers; website content; social media; conferences and seminars; sponsorship packages.
EDUCATION AND/OR EXPERIENCE
An equivalent combination of the following education and experience will be considered:
University/College education in communications, translation, copy-editing, or relevant field, or an equivalent combination of education, training, and expertise;
Minimum three years relevant experience in communications, translation, or copy-editing.
SKILLS & ATTRIBUTES
Bilingualism (high level proficiency in French and in English);
Possess strong writing, editing, and proofreading skills;
Must be very detail-oriented;
Proficiency in MS Office products;
Possess strong project management acumen with the ability to take ownership of project timelines and development plans to achieve project goals and responsibilities;
Proven problem-solving skills and ability to be creative and flexible in bringing forth solutions;
Ability to meet timelines and manage multiple priorities;
Must be a strong team player, willing to be an engaged contributor to all of the Association's teams with a positive and professional attitude;
Knowledge of translation memory tool software considered an asset.
APPLICATION DETAILS
Please send your resume and cover letter by November 16, 2015 to hr@coach.ca.
All responses are appreciated, however, only those selected for an interview will receive a reply.
More info here.