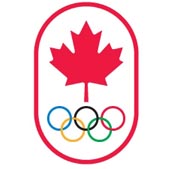 November 24, 2015 (Toronto, ON) – The Canadian Olympic Committee (COC) is a national, private, not-for-profit organization committed to high-performance sports excellence.  We are the largest private supporter of high performance sport in Canada and we are responsible for all aspects of Canada's involvement in the Olympic Movement, including participation in the Olympic and Pan American Games.
The COC is seeking an enthusiastic individual to join the Operations team in the Toronto office in the role of Coordinator, Operations and Member Services.  This position primarily supports the Operations and Governance functions of the Canadian Olympic Committee including the planning and execution of the Board and Session meetings and providing administrative support to the ED of Operations.
Core Responsibilities and Priorities
Office of the Executive Director, Operations

Scheduling
Correspondence
File Management
Travel
Contract Management
Member Services
Membership

Maintain membership database by class
Ensure information on Members' Site and Olympic.ca website are up to date
Maintain distribution lists related to Board, Session, Committees, and Operations
Draft and coordinate appropriate Notice of Meeting and invitations for all Member Classes in accordance with By-Law
Board and Session Meetings

Maintain Calendar of Meetings – 2 years out
Working with Events Team, establish meeting venue ensuring room requirements for Board/Session/Committees are met and meeting logistics are coordinated
Coordinate agenda drafting and sign off
Coordinate meeting material compilation, approval and distribution
Track attendance
Committees

Maintain up to date Committee master list
Coordinate Committee Meeting logistics, materials (for certain committees), and post materials on Member's website
Track attendance
Board of Directors

Provide 'concierge desk' services
Coordinate clothing program
Coordinate games logistics for Board
Coordinate other COC travel/logistics for Board as required
Governance

Maintain electronic master files for Board / Session Meeting materials and minutes
Maintain electronic master files for Committee minutes
Qualifications and Critical Skills
2-4 years administrative experience in a corporate environment
Excellent French and English communications skills, both verbal and written
Highly detail oriented and keen on problem solving
Able to work within and manage meetings within a budget
Self-motivated, proactive and works well independently as well as collaboratively
Exercises tact and discretion in dealing with sensitive and confidential matters
Self-assured, polished, flexible and works well under pressure
Positive, solutions-focused attitude towards work and teammates
Strong MS Office knowledge (Word, Excel, Power Point, Project, Outlook etc)
Enjoys travel and is able to work flexible hours and on weekends especially for Board/Session meetings
Compensation:
Competitive salary based on experience, excellent benefits package. 
Contact:
Please send all cover letters and resumes by December 4, 2015 to applications@olympic.ca, citing the position title in the subject line. No telephone calls please. We thank all applicants for their interest; however only those selected for an interview will be contacted.
Find this job posting online here.
Type of Position: Full Time
Employment Type: Employee