May 30, 2017 Come Work With Us! Bike Doctor is currently seeking an experienced bicycle mechanic for our service department. The ideal candidate is someone who: is confident in their ability to take apart, troubleshoot, and reassemble bicycle components such as headsets, bottom brackets, hydraulic brake systems, and drive trains and all other typical duties of a bicycle mechanic.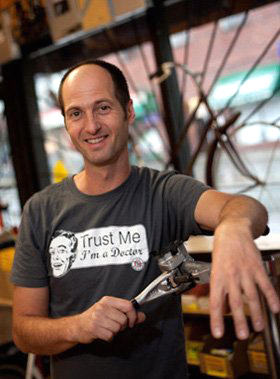 Has experience custom fitting racks and fenders on uncooperative frames, has wheel building experience, has excellent interpersonal skills, is neat and organized and can stay on task in a busy work environment, has extremely high standards for precision mechanical work, has pride in their work supporting cyclists with their reliable professional and talented repair work.
Full time and part time workers should apply by email to manager@thebikedr.com.