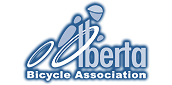 November 18, 2014 (Edmonton, AB) – The Alberta Bicycle Association is seeking to fill one position of Mountain Bike & BMX Coordinator. The successful candidate will have experience in program planning, event coordination and management. This position is located at the Edmonton Office but the incumbent will be required to travel extensively within the province.  Thus the incumbent must be willing to travel.
Find the full job description and details here.
About the Alberta Bicycle Association
The Alberta Bicycle Association (ABA) is the affiliated provincial branch of the Canadian Cycling Association (CCA). The ABA is responsible for facilitating introduction to organized cycling and to develop a strong competitive cycling program while protecting and advocating the rights of cyclists and acting as the organizing body which promotes all aspects of cycling in Alberta. The ABA is a not-for-profit association run by volunteers, relying on membership fees, fundraising, and government support for operating funds. ABA members include road, track, BMX, cyclo-cross and mountain bike racing, recreational and transportation, educators, coaches, officials, administrators, enthusiast, volunteers, and advocates of the sport.
Contact Details
Contact Name: Heather Lothian
Location: Edmonton
Address:
11759 Groad Rd
Edmonton, AB t5m 3k6
Canada
Contact Phone: 780 427 6352
Web Address: http://www.albertabicycle.ab.ca
Contact Email: heather@albertabicycle.ab.ca