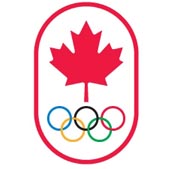 February 15, 2016 – Here are the latest job offerings in the Canadian sports sector, including positions with Canadian Olympic Committee, Special Olympics Alberta, GranFondo Canada, CSI Calgary, and Commonwealth Games Canada. Scroll down and visit the corresponding links for more details.
Canadian Olympic Committee
Position: Annual Fund Coordinator (Maternity Leave)
Deadline Date: February 22, 2016
Location: Toronto, ON
More info here.
Special Olympics Alberta
Position: Coordinator
Deadline Date: February 23, 2016
Location: Edmonton, Alberta
More info here.
GranFondo Canada
Position: Athlete Relations Internship
Deadline: Feb. 27, 2016
Location: Vancouver, BC
More info here.
Canadian Sport Institute Calgary
Position: Strength & Conditioning Intern
Application Deadline: Mar. 30, 2016
Location: Calgary
More info here.
Commonwealth Games Canada
Position: Team Canada 2018 Program Executive Director
Application Deadline: Feb. 29, 2016
Location: Ottawa, ON
More info here.