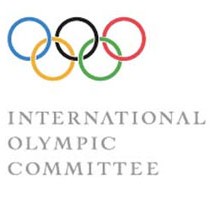 July 24, 2016 (Lausanne, Switzerland) – The International Olympic Committee (IOC) has voted not to ban all Russian athletes from competing at the 2016 Rio Olympics reports BBC but has left the door open for sporting federations to ban Russians if they so choose. This ruling follows the recommendations of the World Anti-Doping Agency (WADA) to sanction Russia because the country operated a state-sponsored doping system.
To date, the IAAF is the only international sport federation to have banned Russians from track and field events at Rio which the Court of Arbitration in Sport (CAS) upheld.
Meanwhile, 98 is the current number of athletes who failed doping tests based on samples from the 2008 Beijing and the 2012 London Olympics following two waves of re-testing.
The second wave yielded 45 positive results for banned substances and of these 23 were medallists from the 2008 Beijing Games reports the IOC. While very few names have been released to date so far two sports and nine countries are affected.
The initial 53 athletes from the first wave of sample retests represent five sports and six countries. According to AP 22 of these are Russians including some medalists.
News of these positive tests is currently being communicated to the athletes, to the relevant sporting federations, and to their respective Olympic committees. According to the IOC, "All athletes found to have infringed the anti-doping rules will be banned from competing" at the Rio Games."
The 2016 Olympics begin August 5 and run through Aug. 21 in Rio de Janeiro, Brazil.
The WADA recommendation that the IOC ban Russia from this year's Olympics follows a report authored by Canadian law professor Richard McLaren looking into allegations of state-sponsored doping in Russia.
McLaren article here.
IOC allows Russia to compete here.
More athletes test positive from 2008, 2012 here.
Russia Confirms 22 of 53 positive tests here.