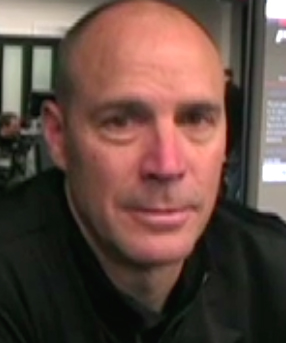 October 12, 2012 (St. Catharines, ON) – Pedal caught up with Steve Bauer, co-owner of Cycle Sport Management Inc. (CSMI) to find out more about the current situation of the SpiderTech powered by C10 men's road team. As announced earlier today, the team is suspending operations for 2013 in order to concentrate on other sponsors with the intent of becoming a UCI WorldTour team for 2014.
Steve, the entire cycling community in Canada hopes that SpiderTech is successful in obtaining additional corporate sponsorship for 2014. We are just wondering if you could give us clarification about what all this means for your riders...
Steve Bauer: We're going to place our riders with other teams. We have a financial commitment to do that.  This is not a bankruptcy situation; riders not left hanging without any backing.
We made a decision to focus on our business plan. It is expensive to run a continental team.
Does this mean that all your riders are free agents?
SB: Yes. But some riders are going to compete [in their SpiderTech p/b C10 jerseys] at the Japan Cup later this month.
We're very active [in trying to help our riders]; we've opened up opportunities. I am very optimistic, even if things are difficult. Despite the late hour, this is not devastating. In fact, it is turning out to be better than expected. We are providing financial backing of transfers to make them more attractive.
Are you saying that you are paying a percentage of your riders' salaries while they ride for other teams?
SB: SpiderTech p/b C10 is supporting our riders financially so that they can race at a professional level in the peloton. This creates an Interesting career path. But we hope to get these guys back in 2014!
Are the recent events concerning Lance Armstrong having an impact on CSMI's ability to find sponsors?
SB: The history book that you read has not been a factor at all [in what happened with CSMI]. We made a change of plans for 2013. I don't need to comment on the history book; but this does not reflect on what the sport is today. That was yesterday [referring to the Armstrong fiasco]. Tthe sport has since evolved…[cycling has] more anti-doping than any other sport in the world. But we still get a bad rap…
Cycling is a leader in anti-doping, and this is because of the era [described] in the history book. It's as simple as that. The plan is to go forward; we are doing something that has never been done before.
It is honourable that [our title sponsor] SpiderTech is still a partner through all of the challenges. We have a very solid relationship with SpiderTech.