June 28, 2012 (Girona, Spain) – Coming off his historic Giro d'Italia victory, in which he became the first Canadian ever to win a Grand Tour, Ryder Hesjedal is arguably the world's highest flying Canadian athlete. The spring racing season ended with that Giro and has made way for the summer competitions, so there's no holiday for the Victoria native.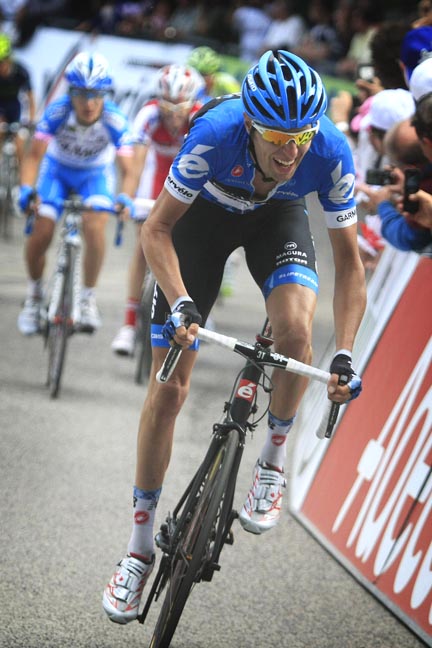 His focus now shifts from his victorious Giro to the Tour de France, which begins Saturday, followed by the London Olympics, soon after. We caught with Hesjedal at his European base of Girona, Spain to get his thoughts leading up to his next two major events.
Good morning – or good evening for you.
RH: Yeah, evening for me – Happy Birthday!
Thank you. It's a gorgeous day here!
RH: Great, nice!
You've had quite a month. First you win the Giro, then you're officially named team leader of Garmin-Barracuda for the Tour de France, and you're Canada's only man to competing at London 2012.
RH: I had that in my mind all winter and spring so for me it's just falling into place in the way that I've expected and the way that I wanted. There's no big excitement in that sort of thing in that I wasn't expecting it or that it was a long shot, but with that said, I'm extremely proud of those designations and those selections – it just helps me keep focused and keep working like I did during the first part of the year.
What have you been doing over the past month to both recover and to prepare for the Tour and the Olympics?
RH: Just back to Girona. I stayed really low-key and didn't do any traveling or anything. Just recovered where I know best and started training where I know best. I did the work that needed to be done and did the recovery that needed to be done and just tried to stretch the time out as much as possible. So no big trips back to Canada or anything like that, I didn't even do any trips to altitude for reconnaissance (of Tour de France stages) or anything, I just stayed in Girona and trained and prepared so I'm ready to go.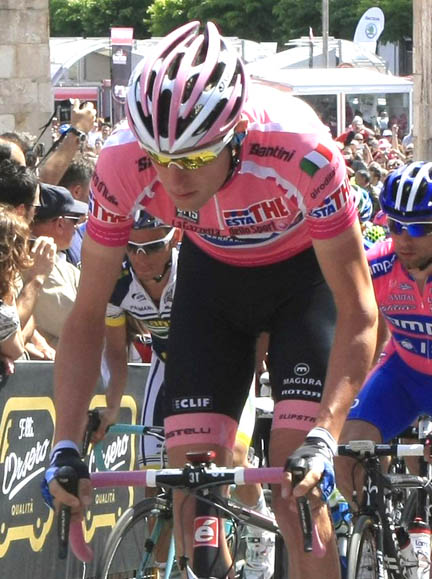 You timed things so perfectly at the Giro in order to reach your peak in the third week and were are as strong as possible, so how are you trying to time things at the Tour, keeping in mind that the Olympics are right behind it.
RH: It's a three-week race and I know that if I do the work beforehand, and I get to the race in a good way, then I can be at the level that I need. I don't know if I improve or other guys get weaker, or what it is, but I've have my best days in the third week in the last few Grand Tours that I've done. Especially at the Giro, so that's just what happens in the process of three weeks and having the training in your legs. So I'll just be looking to be strong, not just in the third week, but throughout the race and to be at my best when it counts at the end.
And as far as riding at the Olympics after the Tour, all I know is San Sebastian the last three years has been right after the Tour. When I can finish the Tour in a good way, and get to the next race, I've had good legs in San Sebastian three years in a row (5th in 2009, 6th in 2010, 19th in 2011) and that's the exact same timing as the Olympic road race. So I'm confident that I can get out of the Tour strong and be good in London, and a couple days after that is the Time Trial and that's just going to be all about the form that you have in you – so it's pretty straightforward.
You've got to have a lot of confidence in the team surrounding you for the Tour de France and know that they can support you well.
RH: Yeah, definitely. We always assemble the strongest team possible at the time and I think it's safe to say this is probably the strongest team we ever have put together and we definitely have the most focus I think we've had on GC simply because we have that many riders who are capable. But not just the GC – we also have other riders who are capable of other things so I think we'll be looking to all the parts of the race and seeing what opportunities we can take.
How different is your mentality and your confidence going into your first Grand Tour after your Giro victory?
RH: I feel good, I have that confidence – I know that I've done it and not a lot of riders can sit there and say they've won a Grand Tour. I know what I did and what I felt and what it took for it to happen. It's that satisfaction and just that sense of accomplishment you have under your belt now and I can approach the Tour or any race knowing that I've done that. It's a nice place to be in your career and we'll see where I can go from here. I have that luxury this year – I'm already a Grand Tour winner in 2012 and I can enjoy the Tour and look to do whatever's needed for the team.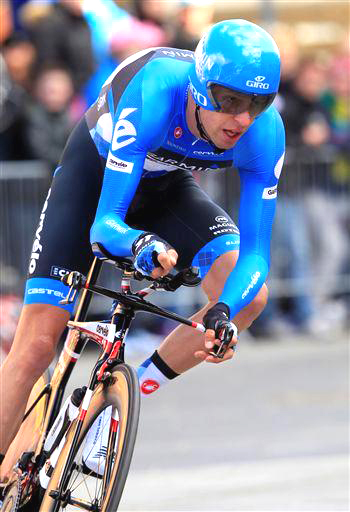 You've represented Canada at the past two Olympic Games. Talk about the honour it is to do that, to wear the Maple Leaf at the Olympics, and how your mindset and objectives have changed since your first Games in Athens.
RH: As an athlete that's what you look towards, definitely that was one of my biggest goals when I was younger, to go to the Olympics. When I got there for the first time in Athens it was a huge moment. It was probably the worst day I've ever had in my sporting career, with a flat tire (in the MTB Race,) knowing that I was capable of riding at the front and bringing home a medal. So I learned from that experience and '08 was just everything again. To get back to the ProTour on a team like Slipstream that turned into Garmin, and get through the Giro, my first Grand Tour back after over a year away from Europe, and arrive at the Tour for the first time and then go to Beijing, I was really just enjoying being there and I definitely don't think I had the condition to deal with all that at that time. But we rode well in Beijing and I was able to get in the breakaway and Michael (Barry) was able to come up with a 9th place and Svein (Tuft) was top ten (7th) in the TT so we had a great time. It was a great group and we had an excellent time. So for me to be heading to my third Olympics after those two great experiences I couldn't be more pleased, it's what you work for. Unfortunately they can only send one rider and I feel like I'm worthy of that spot and I'll do my best to represent Canada.
You auctioned off one of your Giro d'Italia pink jerseys described as "only slightly worn, may have champagne residue" (elicits laugh from Ryder) and it went for more than $10,000 on eBay. You said the money will go to the Canadian Athletes Now Fund and also to your own cycling foundation. The Giro is auctioning your signed Maglia Rosa to benefit UNICEF. What does it mean to you that your performances can help so many others around the world in this way?
RH: Oh, it's just a huge compliment. Again, that's why you're out there day in and day out, year after year just doing the work and staying committed to the goal. When those things happen it gives you that satisfaction that you've done the work for a reason, and to help out others is what it's all about. It gives you a lot of pride that you can be a part of that.
And does that knowledge and pride help motivate you for the Tour, the Olympics and beyond?
RH: I think for everything and everybody – my family, my friends, my teammates, the fans, the race organizers. I was just in Milan today and did some media things and visited the people in the office with RCS (RCS Sport, the organizers of the Giro d'Italia). Everyone puts in the work to make events happen so I think about everybody and that's what performing is about!
It's great that you look at the big picture – I'm sure everyone appreciates it.
RH: Alright!
Thanks and good luck.
RH: Ok, thanks Amy, have a good day.
Now Ryder and his family, friends and followers can see what his historic Giro victory can lead to in the coming months.