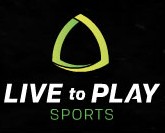 October 05, 2012 (Las Vegas, Nevada) – On October 1st, Norco Products Ltd., one of the longest standing and well-known names in the Canadian cycling scene became Live to Play Sports. Established in 1964 by Bert Lewis in Port Coquitlam, B.C., the name change reflects an evolution of Norco's corporate identity and is an exciting step forward for the company.
Norco was named for the geography of where the company was born nearly 50 years ago on the trails of north Coquitlam, and has since grown from a small bicycle manufacturer into one of Canada's largest distributors of bicycles, parts and accessories, representing close to 100 brands. The success and growth of the Norco Bicycles brand was also part of the equation, so that the Canadian distribution entity can be distinguished from the bicycle brand.
Pedal's Paul Newitt caught up with Norco President, John Williams, and VP Sales and Marketing, Skip Swain, at Interbike to get the inside scoop on the nearly 50-year-old company's recent decision to change its corporate name to Live to Play Sports.