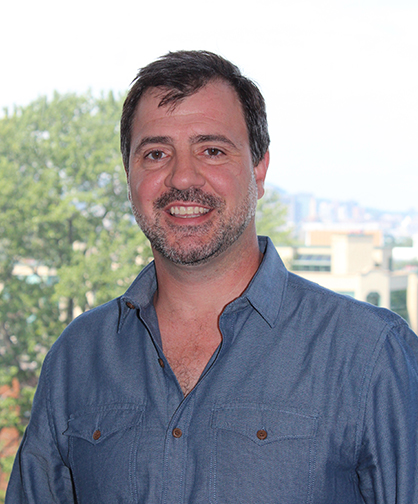 August 20, 2015 (Montreal, QC) – The Quebec City and Montreal Grand Prix Cyclistes (GPCQM) organization recently announced the addition of two new Criterium National races, including one for women. These will be held on Saturday, Sept. 12 in Montreal on the rest day between the Quebec City WorldTour race on Friday, Sept. 11 and the Sunday race in Montreal on Sept. 13. Pedal caught up with GPCQM Vice-president Marcel Leblanc for more information about these new races and to find out more about the Challenge Sprints, which will not be held in 2015.
Leblanc: "The GPCQM's mission is to help develop cycling in Quebec and in Canada, and we do what we can to have more cyclists take part. We received a derogation from the UCI to have the National team participate in the Challenge Sprints and have them go head-to-head with the best international riders. There is also the visibility that this [kind of event in recent years] has given to Quebec riders like David Veilleux [now retired], Antoine Duchesne [Europcar] and Hugo Houle [Ag2r]. I'm not saying that they are who they are today because of us, but the Challenge Sprint did help bring them more prominence.
"We are taking a sabbatical and will not be staging the Challenge Sprints in 2015. The concept is our own, and after we showcased the event, it was adopted by other race organizations. We're hoping it will be recognized on the UCI calendar in 2017.
"We're excited about the new Crits on Saturday, Sept. 12, in Montreal, but they are not intended to be a replacement for the Challenge Sprints. This is a development competition for riders with a UCI licence, including juniors, Espoirs and Elite categories. The women have been saying it would be cool to have a development event for them within the framework of a Professional race.
"Essentially we'll have equal prize money for men and women at these Crits, with a total of $13,300 – the men will get slightly more than half only because of intermediate sprints, accorded during the extra distance that they ride. There will also be prizes given for the top three juniors who cross the finish line.
"We are expecting perhaps 85 women and 115 men in this event that will have two different start times: 4:00 p.m. for the women and 5:00 p.m. for the men. Actual numbers will depend on registrations. The two Crits will be open to Canadian, U.S. and Mexican riders, with all registration details on the GPCQM website."
We asked about Montreal-based Lex Albrecht's (Optum p/b KBS) role as she was quoted in the press release about the new Criteriums. "We worked with Lex Albrecht in 2014 for our gran fondo events and have since stayed in touch. She spoke about the new Crits in our press release, and was among those telling us that including a women's event would be cool, but she is not an official spokesperson for the GPCQM," commented Leblanc.
When asked about the 2015 UCI Road Worlds in Richmond, Va. from Sept. 19-27 and the possible impact on the two GPCQM WorldTour races, Leblanc minimized the impact this might have on the Quebec City and Montreal races. Leblanc pointed out that while many of the top international riders have already raced at the two Canadian WorldTours, some riders might remain in Montreal to train for the team time trial in Richmond on Sept. 19. He added that preliminary start lists for the WorldTours should be posted by mid-August.
"Quebec City and Montreal rank high on the 'wish list' that riders produce early in the season. In 2014, Simon Gerrans (AUS, Orica-GreenEDGE) won both of our races and picked up 160 UCI points in three days; in contrast, the winner of the Vuelta in Spain (held at the same time) only picked up 200 UCI points over three weeks.
"The GPCQM events are known as one-day Classic-style races, attracting riders such as Gerrans and Rui Costa (POR, Lampre), as the spring Classics are their specialty. Peter Sagan (SLO, Tinkoff-Saxo) also does well in such races," he concluded.
Leblanc also spoke about the IRIC (Institute for Research in Immunology and Cancer) charity ride on Sunday, Sept. 13, which will use the same circuit in Montreal that the WorldTour riders will cycle later that day. The GPCQM is affiliated with two charity causes, including the IRIC ride and Un jour ProTour development program with the FQSC (the Quebec cycling federation). For more information, visit here.
To register for the new Criterium National races click here.