October 28, 2016 – Ellen Watters will be joining fellow Canuck, Gillian Ellsay, at the UCI Colavita/Bianchi team in 2017. The 28-year-old from New Brunswick has increasingly become a strong animator in many races across North America over the last several seasons. Racing for the Cyclery-OPUS team based in Ottawa, Ontraio, Watters has been gaining top results, including taking wins at the Tour of Somerville, Tour of the Battenkill, and in Europe this season. Pedal Magazine talked with Watters following the accouchement of her signing with Colavita/Bianchi.
How does it feel to know you will be joining the professional ranks in 2017?
Ellen Watters: I'm really excited about this move! Ever since I started racing a few years ago, I have wanted to race professionally and Colavita/Bianchi is such a great fit. I'm really looking forward to racing amongst the best professional female cyclists in the world.
What are some of your personal highlights from this past season in terms of races and results?
EW: This past year, I had the amazing opportunity to defend the yellow jersey for Tara (Whitten) at the Cascade Classic, pull off a few victory arms at Somerville and Battenkill, and run across the lawn to Annie after she had won the National Road jersey! It has been an incredible season with many learning and confidence-building moments.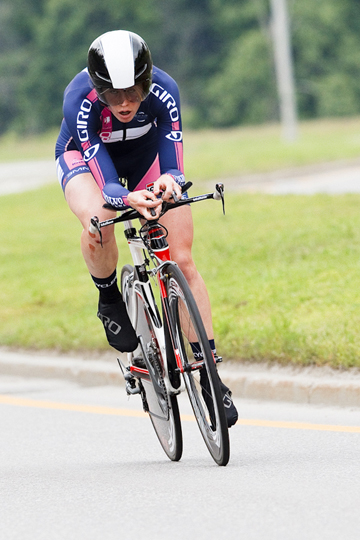 You've been with Cyclery-OPUS since 2014 – how the team has helped you develop into a successful racer?
EW: I came to The Cyclery – Opus (when it was Stevens – The Cyclery) with little racing experience and I've developed into a completely different rider. The Cyclery – Opus had the leadership from coaches, the talent from my teammates and the belief in my abilities which has set me up for success on so many levels!
You did a massive block of racing – North Star GP, Road Nats, BC Superweek and then Cascade where you helped the team take the overall. How you have adapted to handling such a large racing load?
EW: It was a major block of racing and when I was in the midst of Cascade, I felt like I was near my limit, but I flew to Belgium a week after to race for three weeks. I've learned the importance of recovery for sure!  Definitely my biggest season yet, and the race load has prepared me for a professional calendar of racing.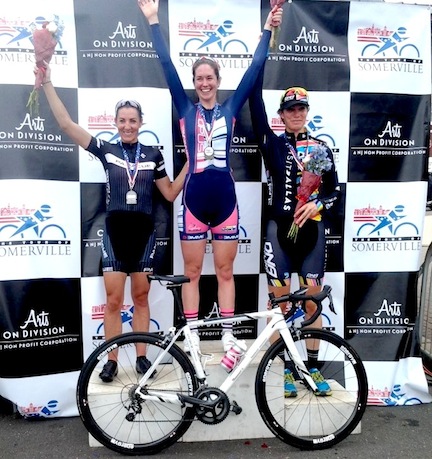 You took the "Most Aggressive Rider" award at the North Star Grand Prix this year. Can you say a few words about your riding style?
EW: I like to race with a purpose, and at certain races I have had the chance to be an aggressive rider for the team. I go into a race thinking about the best way for my team to win and what role I have been designated with for that race.
Can you share anything about your plans for next season yet? Training camps, schedules, etc?
EW: So far, there hasn't been any word on our upcoming season. There's a possibility of racing across the ocean at the beginning and then, like most other teams, we will be focusing on the North American Pro calendar.
Have you discussed the role you will be filling with Colavita?
EW: The role I have played for the team this past year is the role that I love the most: being the workhorse for my teammates. As a first year pro, I'll continue racing in a way that sets my teammates up for the best outcome.
You made a relatively late start to road cycling – does this feel like a natural progression?
EW: Every training session and every race I am always learning something new. It's been hard coming from New Brunswick, but I was given the chance with The Cyclery – Opus and have progressed with great leadership! This is the direction that I have dreamed of and I hope to keep the dream alive.
Can you tell us a little bit about your background? How did you get into road racing?
EW: I can happily say that my biggest supporter, my mother, is the whole reason I got into racing. She was training with a friend for a triathlon in the early summer and a few weeks before I decided to do it too. From there I raced a couple years as a triathlete and duathlete. I've always enjoyed competition and I spent more time training on the bike than swimming or running so it seemed like the perfect fit. I can't imagine doing anything else!