January 27, 2014 – Pedal Magazine caught up with Langley, BC-native Svein Tuft following his recent Orica GreenEdge training camp in Majorca to hear how his season is shaping up.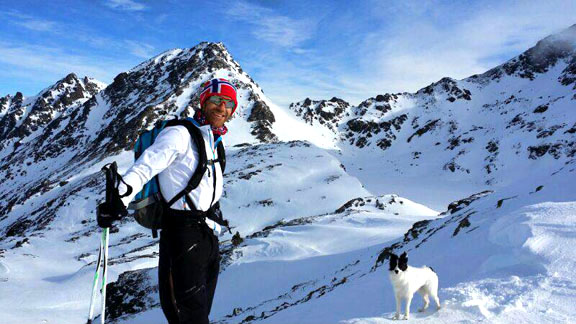 In addition to some insights into the Majorca and Australia training camps, Tuft talks about his teammate Simon Gerran's success at the Tour Down Under this past week, the value and impact of OGE's "Backstage Pass" videos, and the list of races he has on his 2014 calendar starting with the Tour of Qatar.
His description of being in Corsica at the beginning of the 2013 Tour de France, with teams like Astana and Katusha looking on bewildered as OGE's videographer Dan Jones was getting people into wigs with air guitars doing an AC/DC tribute is worth a listen all on its own. "We better do something at this Tour because we look pretty friggin' crazy right now," comments Tuft.
Added to these insights are some training thoughts as Tuft also talks about a recent trip to Norway over New Years for some cross-country skiing with family and friends. In addition to the pleasures and benefits of XC, he adds some personal details about his family history… talking about his grandfather Arne Tuft who was a competitive skier and made it onto the Norwegian Olympic team in 1936 where he finished 6th in the gruelling 50km race.
While he never had the opportunity to meet his grandfather, Tuft describes learning to ski from his father (also named Arne) and it seems that some things have been passed down through the generations of Tufts.
Svein Tuft Interview