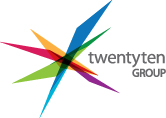 November 22, 2014 (Toronto, ON) – The TwentyTen Group is a leading-edge strategic marketing and sponsorship firm with a growing international client base. Operating in Toronto and Vancouver, the TwentyTen Group strives to elevate the potential of sport, culture and community through its innovative approach to marketing solutions. The firm is the agency of record for the Canada Games Council, KidSport, Snow Sports Canada and Whistler Blackcomb. The firm's past and present clients also include; the International Olympic Committee, Canadian Olympic Committee, Volkswagen Group Russia, the City of Vancouver, BC Cancer Foundation, Cirque du Soleil's Foundation ONE DROP Canada, the Mark Anthony Group and Simon Fraser University among others.
For more information, please visit TwentyTenGroup.com.
POSITION DESCRIPTION
TwentyTen Group interns will have the opportunity to observe and contribute to many facets of client relationship management and sponsorship sales. Supporting the Sales and Service Teams internally with administration, research, market analysis and the creative process – this position provides a holistic view of agency operations.
Through this hands-on experience, the successful candidate will further develop their knowledge, competencies, and experience in the strategic marketing and sponsorship industry.
The successful candidate will be a confident self-starter, able to bring a significant skill set and positive attitude to our vibrant and fast paced team culture. This is an evolving position and responsibilities may shift over time.
At the TwentyTen Group we live our values every day, and pride ourselves in being:
Truth Tellers – trusting and trusted
Fire Starters – igniting passion and purpose
Bridge Builders – integrating opportunities and partnerships
Trail Blazers – innovating courageously
Game Changers – elevating performance
Difference Makers – delivering excellence
If these values resonate with you, and the thought of elevating the potential of sport, culture and community moves you – then we want to learn more about you.
RESPONSIBILITIES
Account administration support
Assist in the tracking of deliverables and milestones for key accounts
Assist in the development of client reports, summaries and presentations as required
Participate in internal ideation and discovery sessions as required
Sourcing and analysis of market research data to contribute to the development of marketing and sales strategies
Assist in the development of sales proposals and collateral development
QUALIFICATIONS
Currently enrolled in or recently completed Post-Secondary Education in sport management, marketing, communications or business
Previous experience working in a fast-paced environment with emphasis on timelines and delivery of projects
Eligibility to work in Canada
Demonstrated ability to work in a team environment
Exceptional verbal and written communication, and presentation skills
A keen eye for detail, a passion for exceeding expectations and a desire for providing "value-added" service
A "can-do" attitude and willingness to pitch in where needed
Proficient in Microsoft Office (specifically PowerPoint, Word, Excel, and Outlook)
Previous experience working or volunteering in the sport and entertainment field or marketing/communications industry an asset
Fluency in English required
Fluency in French an asset
TO APPLY
Interested applicants please send a cover letter and résumé directly to: info@TwentyTenGroup.com with "Job Posting: Intern_TTG" and your last name in the subject line. Only applicants selected for an interview will be contacted.
Type of Position: Full Time
Employment Type: Intern / co-op
Salary Range: Hourly – commensurate with experience
Download attachment here (PDF).
Contact Details
Contact Name: Stephanie Cornish
Location: Toronto, ON
Address:
Suite 408 – 250 The Esplanade
Toronto, ON M5A 4J6
Canada
Contact Phone:
Contact Fax:
Web Address: http://www.twentytengroup.com/
Contact Email: info@TwentyTenGroup.com