February 17, 2014 (Madrid, Spain) – The Vuelta a España (Tour of Spain) is the latest high profile road cycling event where organizers now promise to add a women's race in the near future reports the Spanish daily, Diario AS. A similar recent announcement was made by organizers of the Tour de France earlier this year. The Tour of California, meanwhile, is expanding its women's race from a one-day event to two days.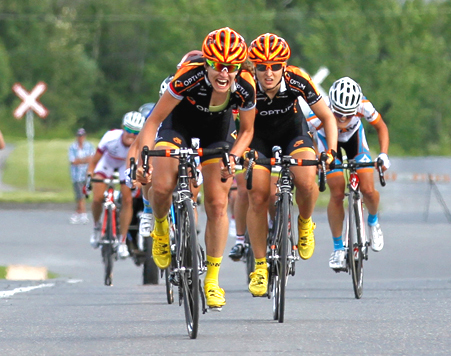 Vuelta director Javier Guillén told media on Feb. 11 that there will be a surprise in 2015: "We will recognize the request that president Cerrón made to the AS forum: like the Tour [de France] in Paris will host a women's race on the last day, the Vuelta in Madrid wants to do [the same] next year."
This follows a few weeks after organizers of the Tour de France announced the inclusion of a one-day women's race as reported by FranceTVsport. The ASO (Amaury Sport Organisation), which owns the TdF, made the announcement that this new race for women will be called "La course by le Tour de France" and is scheduled for July 27. It will take place on the Champs-Elysées in Paris a few hours before the men's peloton arrives there.
The Amgen Tour of California has sponsored a women's event for the past three years, but the 2014 Tour of California stage race will be expanded into a two-day event in 2014 according to ESPN.com.
Executive director Kristin Bachochin said that there will be a women's circuit race around the Capitol in Sacramento this year on May 11. That date coincides with the opening of the eight-day, approximately 1,100km men's race. There will also be a women's time trial the next day on the same course as the men in Folsom, Calif. Bachochin expects 60-to-80-female cyclists to compete in an hour-long race on a 2km downtown circuit, that offers some $20,000 in prize winnings for the two days.
Diario AS (Spanish) here.
FranceTVsport (French) here.
ESPN (English) here.