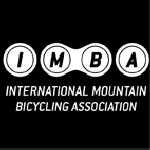 August 29, 2012 – Here's the latest news from IMBA (International Mountain Bicycling Association) including Toronto's Rouge Park Survey, Trailblazing Festival's great success, Help Us Get Kids On Bikes and more…
Tell Parks Canada You Want to See Biking in the Rouge
Located in the eastern sector of the Greater Toronto Area, the Rouge Park is Toronto's largest green space, and an area which has long-banned mountain biking on its trails. Despite efforts by IMBA Canada and local riding groups, in the last 10 years there has been increasing efforts to enforce this ban.
But this could all change.
Parks Canada is looking for input on the Rouge, which is slated to become Canada's first National Urban Park. Take the online survey today and speak up for mountain biking and demand trail access for all! The online survey closes September 17th, so please participate today and make sure to share on your social media networks. Action alert.
– Let's get MTB in the Rouge
– Trailblazing Festival
– TKMBD Oct. 6th!
– X-Fusion Trail Ambassador
– Trail Building Fund
– Summit speakers
– New membership benefits
– Blog + events
Ontario Trailblazing Festival a Great Success
IMBA Ontario's second annual Trailblazing Festival wrapped up Sunday afternoon with the conclusion of the IMBA Epic ride and tons of smiles.
Attendees and vendors had great weather for the two-day festival, which included skills clinics, competitions, group rides, and demos from Norco, Trek, Marin and Bike Zone.
Hardwood's pump track, sponsored by Blue Mountain and constructed specially for the festival, was a hit among participants and fielded the popular pump track challenge competition.
Stay tuned to the blog and facebook page for more post-festival coverage! Find great photos and an event recap on trailburn.ca.
Did you attend the festival? Tell us about your experience in this short survey and you could win a Festival T-shirt!
Help Us Get Kids On Bikes
IMBA will celebrate its eighth-annual Take a Kid Mountain Biking
Day on Saturday, Oct. 6, 2012. This is a great opportunity for you to share your passion for pedaling with kids!
Organizers, register your event with us before Friday, Aug. 31 in order to receive a TKMBD care package, with commemorative number plates and Clif bars!
Events range from low-key group rides to community festivals – Make sure to check out our event listing for a celebration in your area! Press release.
Nominate Your 2012 Trail Ambassador
Back for the second year, corporate member Renegade Cycle Solutions is looking to reward two stellar trail builders and advocates in Canada!
Clubs, nominate your volunteer extraordinaire for the 2012 X-Fusion Trail Ambassador Award – two deserving winners will be chosen for the title and will take home a shiny new X-Fusion Velvet RL fork. Deadline to submit your application is Friday, September 7th! Press release.  
For more IMBA news click here.