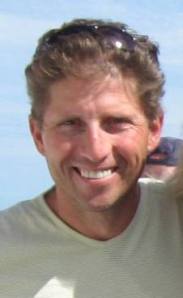 July 26, 2012 (Boulder, CO) – Former Canadian national cycling team member Hugh Walton recently suffered a stroke in June and was taken to hospital in Massachusetts. He has since been released and has returned home to Boulder, CO, where he is continuing rehab therapy on an out-patient basis. He has partial paralysis on his left side, including his face, and is having difficulty with speech and movement.
According to his wife Susan Walton, "Hugh is a determined guy and he is working hard to get back to normal life and work as soon as is feasible." Walton is taking solace in the fact that his long-time friend Eon D'Ornellas, who is also a former Olympian and national champion, also suffered from a stroke last year and has fully recovered.
In May of this year Walton took on a new role at Mavic Inc., the brand's U.S. subsidiary, as general manager. Prior to that he was distributing Vredestein tires in North America through Move Sport Inc. owned by he and his wife. Walton is perhaps best known for his involvement in building the name of clothing brands Pearl Izumi, Hind and Descente in the U.S. and as VP of sales for former U.S. distribution company Veltec Inc. Mavic fully supports Walton in his recovery and will not put an interim general manager in place pending his return.
Walton is a former Olympian and national cycling champion, winning 12 national titles over the years and raced professionally with Panasonic/Shimano and the  Levi/Raleigh team between 1981 and 1985. He has won over 100 pro races including a world master's title in 1996.
Pedal joins the cycling community in wishing Walton a speedy recovery.