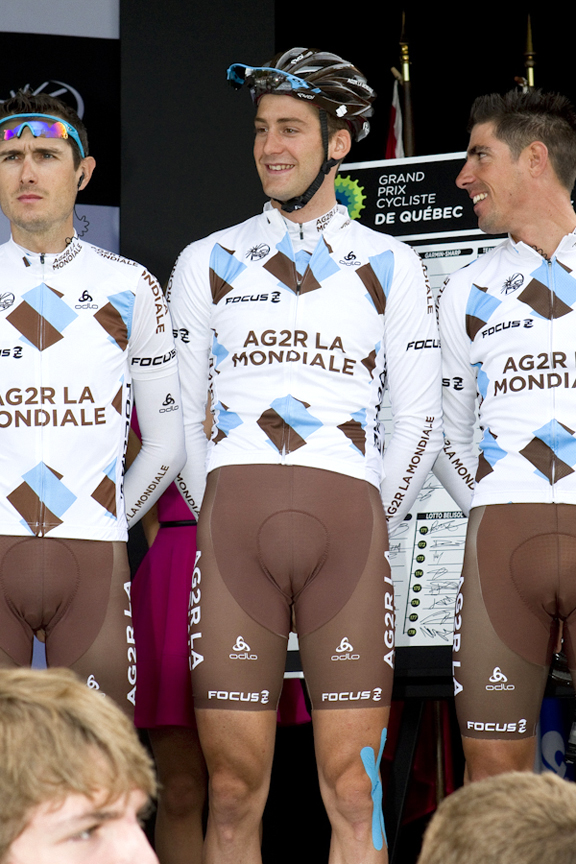 November 14, 2013 (Drummondville, QC) – Hugo Houle (AG2R) has accepted to become the spokesman for the local Opération Nez Rouge (a free ride service for inebriated drivers) for the coming holiday season reports the Journal de Quebec. Houle's brother Pierrik, 19, was killed last December by a drunk driver while Pierrik was jogging in the village of Sainte-Perpétue. Guy Richard, 41, of nearby Saint-Cyrille-de-Wendover was eventually charged with leaving the scene of a fatal accident and with driving under the influence.
"If my story can help save one person, I would be very happy," commented Houle, 23, regarding his new role as the Opération Nez Rouge spokesman.
Houle, who rode with the former Canadian-based SpiderTech p/b C10 team until 2012, signed with French-based WorldTour team Ag2r-La Mondiale in November, 2012. In September, 2013, he announced that Ag2r had extended his contract for another two years.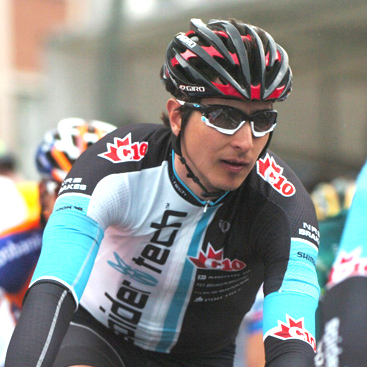 Meanwhile, another former SpiderTech p/b C10 rider, Keven Lacombe will take over this month as the directeur sportif (coach) of the Iamgold junior road team according to the Abitibi Express. Lacombe, 28, is from the Abitibi town of Amos and was the junior Canadian road champ in 2003 before becoming the Canadian crit champ in 2008. Lacombe retired in 2012 after two seasons that were marked by injuries.
Iamgold has not yet finalized its 2014 team selection, but so far this is what next season's squad is looking like:
Men's squad:
– Samuel Périgny (returning)
– Olivier Proulx-Fournier (returning)
– Jean-François Soucy (new recruit)
– Mathieu Roy (new recruit)
– Charles Roy (new recruit)
Women's squad:
– Noémie Armstrong (returning)
– Roxane Boucher (new recruit)
– Olivia Baril (new recruit)
– Laurence Beaumier (new recruit)
Houle becomes spokesman (in French) here.
Pedal's report on the death of Pierrik Houle in 2012 here.
News about Keven Lacombe (in French) here.