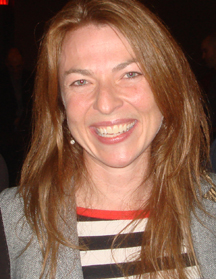 January 13, 2016 (Wilton, CT) – Hannah Parish, a well-known figure in the cycling milieu as a Cycling Canada board member since 2012, has taken a position at Dorel's Cycling Sports Group (CSG) in Wilton, Connecticut as Marketing Director according to her Facebook page. CSG sells to independent bike dealers (IBDs), principally with its premium bicycle brands Cannondale and GT along with some parts and apparel.
CSG's parent company is Montreal-based Dorel Industries which operates a Dorel Sports division that also owns bike brands such as Caloi, Charge Bikes, Iron Horse, Kid Trax, Mongoose and Schwinn some of which are sold through mass merchant channels. The division includes an Apparel Footwear Group which incorporates Sugoi, Sombrio and other apparel brands. Other Dorel divisions manufacture home furnishings and juvenile products.
"So, it's been a bit of an insane three weeks," Parish messaged recently on Instagram. "As it turns out, I didn't end up in SanFran – I followed my heart back to the bike industry and am so blessed to be working with the exciting people and brands at Cycling Sports Group! Look me up next time you're in NYC!!"
Parish has held marketing and management positions with Smuckers, Specialized Canada, Novartis Consumer Health and General Mills. She studied Marketing at Schulich School of Business, graduating in 2005 and was a member of the FlyGurlz Mountain Bike Club & Team.
Pedal wishes Parish all the best at her new job.