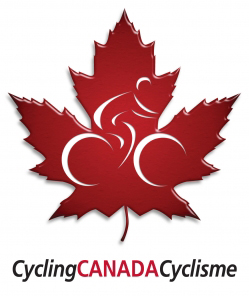 July 02, 2014 (Ottawa, ON)  – The Hamilton 2003 Road Cycling Foundation was established to support programs regarding long term development of young road athletes from junior ranks to road professional teams and to support national talent identification of young road athletes.
Over the past five years the Foundation has assisted numerous riders through carding and support of the national programs for development riders.  Athletes such as David Veilleux, Hugo Houle, Antoine Duschesne, Julie Beveridge, Joelle Numainville and this year's Elite triple crown winner of the 2014 Canadian Road Cycling Championships, Leah Kirchmann, were beneficiaries of a carding program over recent years that assisted their establishment on pro teams.
As a result of discussions between the Hamilton Foundation Board and Cycling Canada we are pleased to announce that the Foundation will be supporting the 2014 Junior World Championships program for those athletes selected to it through the process outlined in the 2013-14 Road & Track Programs posted on the Cycling Canada website.  One of the key events contributing to selection will be the Canadian Junior Road Cycling Championships to be held in Beauceville, QC from July 2nd to 6th.
The programs for Junior Women and Men differ but each include a European pre-Worlds training camp  in August – September leading into the World Championships which will run from September 20 to 28 in Ponferrada, Spain.
Linda Jackson is the Chair of the Hamilton 2003 Road Cycling Foundation.  The former Olympian, multiple National Champion and World Championship Medalist and now Women's Team Founder (TIBCO) has continued to contribute to the sport long after her retirement from competition.  She joins former CCA President Brian Jolly, Maxime Vives, Steve Bauer, Pierre Hutsebaut and Greg Mathieu on the Foundation Board.  "When the Board reviewed the plan for the 2013-14 Road & Track Programs we were pleased to see the depth of the program to be offered and to know that many up and coming Junior riders will be involved;" said Jackson.  "At the same time we are also aware of the substantial costs that face families when their daughters or sons are selected to development level projects.  For that reason we are pleased to support this program and look forward to a great season for the young riders selected."
Athletes selected to the program will receive a letter from the Hamilton Foundation outlining the specific amount of support they will receive for their involvement in the Junior World Championships program.