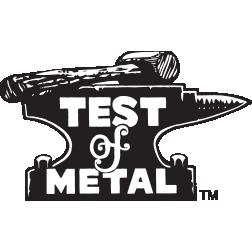 June 22, 2015 (Squamish, BC) – The Test of Metal men's runner-up last year, Evan Guthrie and multiple Test winner, Catharine Pendrel, won their categories in the 20th anniversary edition of the Test of Metal Saturday in Squamish, B.C.
Pendrel, of Kamloops, B.C.and the reigning women's world mountain champion, won her sixth Test of Metal in a time of 2:53:43, leading from start to finish on the 67-kilometre course in perfect racing conditions. In second place, nine minutes back was Kate Aardal of Calgary, with third place going to Stacey Smith of Kelowna, B.C.
Guthrie, from Peachland, B.C., powered his way to the win with a time of 2:33:36, one minute ahead of second-place finisher Quinn Moberg of Squamish, who was only 15 second behind Guthrie with 10 kilometres remaining in the race. Craig Richey of Smithers, B.C. rounded out the podium in third place.
Results
Elite Women
1. Catharine Pendrel (BC) Luna Pro Team
2. Kate Aardal (AB) Ridleys Cycle
3. Stacey Smith (BC) Cyclepath Kelowna
4. Chloe Cross (BC) Team Whstler/Muscle MLK
5. Brandi Heisterman (BC) Trek Red Truck Racing
6. Trish Grajczyk (AB) Deadgoat Racing
7. Denise Ramsden (BC) Trek Red Truck P/B Mosaic Homes
8. Natasha Cowie (BC) Steed Cycles
Elite Men
1. Evan Guthrie (BC) Norco Factory Team
2. Quinn Moberg (BC) Rocky Mountain Factory Team
3. Craig Richey (BC) Trek Red Truck Racing P/B Mosaic Homes
4. James Sparling (AB) Corsa Cycles P/B Toby Fanny Pack Racing
5. Kris Sneddon (BC) Kona
6. Sean Babcock (OR) Sellwood Cycle S&M
7. Cody Canning (BC) Accent Inns / Russ Hays
8. Greg Day (BC) Rocky Mountain Factory Team
9. Peter Watson (BC) Balance Point Racing
10. Toby Swanson (WA) Transition Racing NW
11. Terry Mckall (BC) Stuckylife P/B Broad Street Cycles
12. Kevin Bradford-Parish (WA) Setcoaching Giro/Skratch Labs
13. Shawn Bunnin (AB) Deadgoat Racing
14. Ben Thompson (OR) Thump Coffee
15. Kevin Calhoun (BC) Rocky Mountain
16. Michael Robinson (BC) Scott Alete.
17. Andreas Hestler (BC) Rocky Mountain Bikes/ Be Bike Race
18. Raphael Lalumiere (BC) Accent Inns/ Russ Hays
19. Tom Skinner (BC) Norco Oak Bay Bikes
20. James Ceccorulli (OR) Team S&M
21. Kris Yip (BC) Cyclelogic
22. Parker Bloom (BC) Broad Street Cycles/ Stuckylife
23. Richard Machhein (BC) Team Giant Vancouver
24. Nathan Blok (BC) Ruckus Prince George
25. Benjamin Schmidt (BC) Odlum Brown Cycling Club
26. Joe Wessel (BC) Chainline Cycle
27. Mahon Lamont (BC) Santa Cruz Bikes
Full results for all categories here.