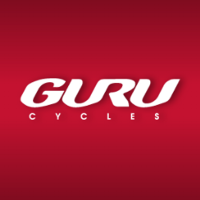 December 31, 2015 (Montreal, QC) – Guru Cycles Inc., a Montreal-based high end bicycle manufacturer, filed for bankruptcy protection on December 23. According to documents the bankruptcy proceedings will be handled by Litwin Boyadjian Inc.
Major creditors include: TD Bank for $370,000; Topkey (China) $129,823; Ted Matthews $88,854; Shimano $69,717; Cycling Sports Group $32,247; and many minor creditors.
There had been signs for some time that Guru was in trouble; earlier this year the company moved from a 25,000 sq ft facility in Laval (north of Montreal) to what is apparently an 18,000 sq ft facility in Montreal itself. That move proved more costly than anticipated and coincided with a slump in sales. A letter recently sent to some retailers spoke of "working with our bankers to restructure."
A warehouse sale announced on the Guru website in early Dec. had some prices marked down 70%. The past year has also seen management changes with longtime CEO Ted Matthews moving aside to make room for Lorenzo Salvaggio, but Matthews remained president of the board and owner of the company.
Guru describes itself as "a Canadian manufacturer of high-end road, triathlon and cyclocross bicycle frames" working with carbon, steel, and titanium. The 750g Guru Photon made waves in 2010 as "the lightest frame on the market" but the newer Photon HL is even lighter. Pedal understands that about 30 employees work for Guru. Matthews did not return messages we left for him in recent weeks.
In 2012, Guru's automated fit cycle and a branded fit process called the GURU Experience was acquired by another Montreal-based bicycling company, Dorel through its Cannondale subsidiary. Guru sponsors the US-based women's road team Fearless Femme p/b Haute Wheels Racing.
Visit the Guru website here.