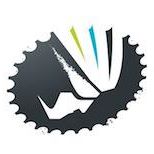 February 04, 2015 – After two years of existence within Quebec's cycling events calendar, the Grand Prix Cyclistes Quebec City and Montreal regrets to announce the cancellation of Les Cyclos La Québécoise et La Montréalaise, our two recreational challenge rides.
Unfortunately, we have been unable to reach the minimum registration numbers to make these two gran fondo-type events fiscally viable.
Such a decision was obviously not easy, but the current environment surrounding cycling events in Quebec does not allow our organization to pursue both rides while achieving our goals of offering the highest quality world-class events, while trying to ensure more reasonable pricing.
We salute you and thank you very much for your presence and loyalty during the past two editions. We also thank all the public partners, the cities of Quebec and Candiac, but also all the cities along the route, as well as the private partners, all employees, volunteers, coaches and cycling enthusiasts without whom these events would not have been possible.
We take this opportunity to wish you a very good cycling season and urge you to continue to pursue your passion in the many quality cycling events that Quebec has to offer.
In 2015, the Grands Prix Cyclistes organizing committee will host the 6th edition of the Grands Prix Cyclistes de Quebec and Montreal and invites you to visit Quebec and applaud the efforts of the world's elite riders on September 11 and 13.
Translated from the original French release here.
Cyclos La Québécoise et La Montréalaise