Granfondoguide.com
. As 2,000 cyclists stand poised at the starting line, the Gran Fondo Mont-Tremblant now ranks among North America's most popular rides for cyclists of all calibres who share a passion for cycling and enjoy the festive atmosphere of this weekend-long event.
– The best interprovincial cycling event for all at the 2015 Mérite cycliste québécois gala, held by the Fédération québécoise des sports cyclistes (FQSC)
– One of the 10 most beautiful cyclosporting events in the world – Le Cycle Magazine, France
Mark May 27 on your calendar!
Now With More Choices of Speeds, Smaller Groups, Focus on Fluidity
With the aim of further improving the experience for participants, the organizers have added more pelotons and a wider choice of speeds for the most popular distances. "Our goal is to improve fluidity" explained Simon St-Arnaud, producer of the event. "And by beefing up the training for the cycling escorts and motorcycle escorts, we've also gone the extra mile to maximize the experience for riders."
– 160 km Super Fondo, for expert riders
– 125 km Gran Fondo, for experienced cyclists
– 80 km Medio Fondo, for intermediate to advanced cyclists
– 45 km Molo Fondo, for beginners and recreational riders
Several ingredients combine to make the event such a big hit. It starts with a finely-tuned organization, to which is added the scenic beauty of the region and the charm of Mont-Tremblant village. As a venue, Tremblant is exceptionally well-suited to an event of this kind, boasting many restaurants, activities and hotels. "Lastly, we add a good dash of participant energy, which is always at its peak for this first ride of the season. It all comes together as a great way to start the season!" added Simon.
Coffee Ride
for those who are eager to cover as many kilometres as they can over the weekend.
Devinci Sunset Ride
, exclusive to and free for Gran Fondo Mont-Tremblant participants. This event has two components:
-Participants who are doing their first Gran Fondo appreciate the introductory clinic, in which Sébastien Delorme gives advice for getting the most out of the Gran Fondo experience and explains the basics of riding in a peloton.
– Cyclists with more experience enjoy the ride as a sort of reconnaissance mission, led by Francois Parisien and Maxime and Charly Vivès, to get to know the surrounding region.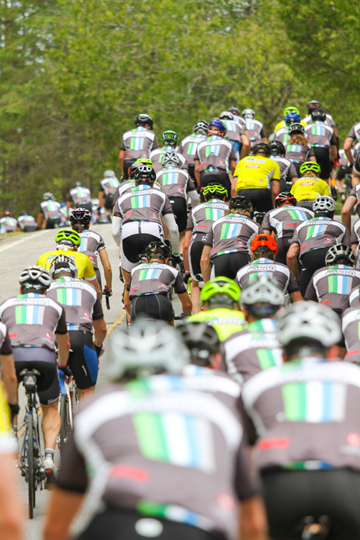 Lodging Deals for Participants

Tourisme Mont-Tremblant and various hotels in the area are proud to accommodate participants at special rates. Book your stay on the site now by visiting Destination Mont-Tremblant at http://mont-tremblant.ca/evenements/gran-fondo-mont-tremblant/
To register visit here.