April 08, 2014 (Toronto, ON) – Giant Bicycles Canada is excited to celebrate the official grand opening of its newest flagship store, Giant Toronto, on Saturday, April 12. The public is invited to the event, which will feature appetizers and refreshments, prizes, giveaways, demo rides, autograph signing, along with fun filled activities for the kids. A proceed of the sales from the opening weekend will be donated to the Toronto Sick Kids Hospital.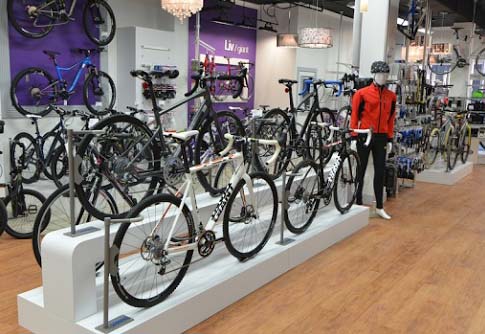 Giant has launched brand stores around the world in major cities like London, Paris, Amsterdam, Vancouver, Tokyo, Hong Kong, Sydney and Dubai. Toronto was selected for its rich cycling culture and diversity. Giant Bicycles Canada strategically selected long-time Toronto based Giant Retail Partner, the Cycle Shoppe, to evolve into its newest flagship Giant store.
"We're excited to celebrate 2014 as our 20th anniversary in the business. It is a true mark on our progression from being a Giant retailer, to a dedicated Giant Retail Partner and now into a flagship retail store for the brand. We are truly humbled to bring the Giant Cycling World experience to the great city of Toronto," states Giant Toronto co-founder Murad Hassanali.
The brand new 3,600 sq ft showroom is located in the heart of downtown Toronto's fashionable and uber trendy Queen West district. Previously home to the iconic Missbehav'n location, the new site features a dedicated Liv/giant women's section, Giant's Right Ride fitting system, full-service proshop, espresso bar, and a comprehensive range of bikes and gear which is sure to impress riders of all ages and genres.
Giant Toronto
650 Queen St. W.
Toronto M6J 1E4
(416) 703-9990