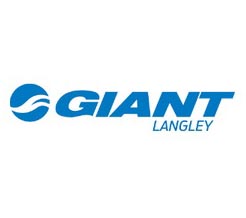 December 16, 2015 – The sophomore season for the Giant Langley / SmartSavvy+ Cycling Team is just around the corner and we are thrilled with the roster of talent in place. Our focus has been to invest our resources into the top U23 riders in the country, and create a culture of excellence that sees them develop as champions on and off the bike. "Many on our roster are student athletes. They are high achieving academics, who happen to be really fast on their bikes too! So we are making sure that the student athlete is captured, and is able to continue their development at the highest levels of the sport without sacrificing one for the other," states Marketing Director Rob Thomson.
Last year, in the inaugural campaign for the team based out of British Columbia, there was some talent that was recognized for their efforts. Mason Burtnik had a strong performance at the Junior Nationals, and was invited on a project to Europe with Cycling Canada. A lung infection cost him valuable training time and a spot on the roster heading to the world championships. However, Burtnik will be coming back as a motivated neo U23 racer, and looking for opportunities to grow with the team. His teammate from last year, Joshua Kropf, will also be looking for growth opportunities in his career. Last year Kropf had a break out season with strong performances during the BC Super Week and the provincial championships back in Saskatchewan. Both Burtnik and Kropf are the two remaining riders from last year, and are excited to start training and racing with their new teammates.
Highlighting the signings for the 2016 season is Junior National TT Champion, Derek Gee from Ottawa, Ont. Gee will bring much valued experience to the young group, after gaining some elite level opportunities in Europe as well as an appearance at the 2015 World Championships. Thomson declares, "Gee is a tremendous talent! He brings an unmatched work ethic, and will fit in well with our culture of pursuing excellence."
Joining Gee in the Giant Langley / SmartSavvy+ uniform this year will be a mixture of talent from across Western Canada. Connor Toppings is going into his second season as a U23 rider, and the Calgary native will be counted on for his time trial and stage race strengths. Alex Amiri from Victoria, and Lukas Adomonis will be the other two racers who are in their second year of U23, and will be counted on to perform well when the course goes upward in races.
The remainder of the squad will be filled with a group of promising first year U23 athletes who have shown great potential in their junior events over the years. Lukas Conly from Saskatoon, Sask, Kellen Viznaugh from Revelstoke, BC, and Chris Macleod from Victoria, BC will be setting up shop in the lower mainland this spring and taking part in a calendar that sees the group race at events across Canada and USA. Head Coach for the team is veteran cycling coach, Houshang Amiri from the Pacific Cycling Center.
Giant Langley / SmartSavvy+ presented by Wounded Warriors Canada, is a U23 focused road race team, based in Langley, BC. The team has applied for a National Trade Team license for 2016, and looks to make their mark at events across Canada and NW USA. The team focus is to build leaders on and off the bike, so they can be champions in all they do. The partnership with Wounded Warriors is a tremendous way for our student athletes to learn the importance of giving back and serving others. Throughout the year the team will be raising awareness for the Battlefield Bike Ride, as well as funds to support Wounded Warriors Canada.
"Our program is not about spoiling the star athlete. We want to be a program that builds leaders who can make a difference in the world they live in. This group of 9 young men are poised for great things on and off their bikes this year and we can hardly wait for things to kick off," adds Thomson! The team will be launched at the CYCLING GALA event January 14th, at the Cascade Ballroom in Langley. It is an event to raise funds and awareness for the Wounded Warriors Canada, featuring guest speaker and two time Olympian Zach Bell. Tickets for the event can be purchased here.
The Giant Langley / SmartSavvy+ team is proud to have a great host of partners who are making things possible. Giant Langley, SmartSavvy+ Associates, IRIS Visual, Rob Blakemore Fine Cabinetry, Vancouver Car Wraps, Energy Labs Wheels, Total Athlete, Pacific Cycling Centre, Open Road, and Wounded Warriors Canada.
Team Website here.
2016 Roster
– Mason Burtnik – Edmonton, Alberta
– Joshua Kropf – Regina, Saskatchewan
– Connor Toppings – Calgary, Alberta
– Derek Gee – Ottawa, Ontario
– Kellen Viznaugh – Revelstoke, British Columbia
– Alex Amiri – Victoria, British Columbia
– Lukas Conly – Saskatoon, Saskatchewan
– Lukas Adomonis – Edmonton, Alberta
– Chris MacLeod – Victoria, British Columbia