July 08, 2016 (Vaughan, ON) – On Saturday, July 9, 2016, Vito Barbera will be cycling continuously for 24 hours in the first in augural 24 Hours of Ride for Christian to raise funds for The Hospital for Sick Children (SickKids) and awareness of Williams Syndrome. Williams Syndrome is a medical condition characterized by several medical problems, including cardiovascular disease, developmental delays, and learning disabilities alongside striking verbal abilities, highly social personalities and a strong affinity for music, which affects approximately 30,000 children in Canada.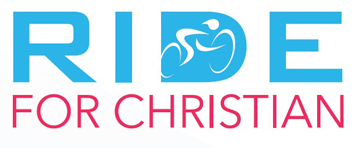 "This event was founded by my friend Roger Barrett in honor of his son Christian, who has Williams Syndrome," says Vito Barbera. "I'm an avid cyclist, deeply passionate about the sport and also about supporting a chartable cause. This year, I decided to give back by undertaking the first-ever cycling event of its kind to support SickKids."
Vito, who has been cycling since he was 16-years old, has competed against champion cyclists from around the world and has qualified five consecutive times for the Masters World Championships. His love for cycling is reflected in his work, as he now operates a high performance cycle training studio in Aurora,  is the exclusive distributor of Bormoio Road Race Bikes as well as serves as the president and CEO of B1 Evo Cycling Club.
For more information or to make a donation, please visit here.
What:
Vito's 24 Hours of Ride for Christian
Where:
Vellore Village Community Center
1 Villa Royale Avenue (Major MacKenzie Dr W & Weston Rd), Vaughan, ON L4H 2Z7
When:
July 9, 2016 to July 10, 2016 starting at 610 pm
$25 to join Vito
Or Sponsor Vito
Or Donate
Interview/Photo Opp:
– Vito Barbera cycling in the first annual 24 Hours of Ride for Christian
– Roger Barrett, event founder, and his son Christian, event inspiration
– York Regional Police Department and the Vaughan Fire Department