August 27, 2013 (Friedrichshafen, Germany) – For the first time ever, a world leader will visit the Eurobike trade show. German Chancellor Angela Merkel will officially open the show on August 28, to be held on the grounds of Messe Friedrichshafen, an exhibition centre in Baden-Wuerttemberg (Lake Constance).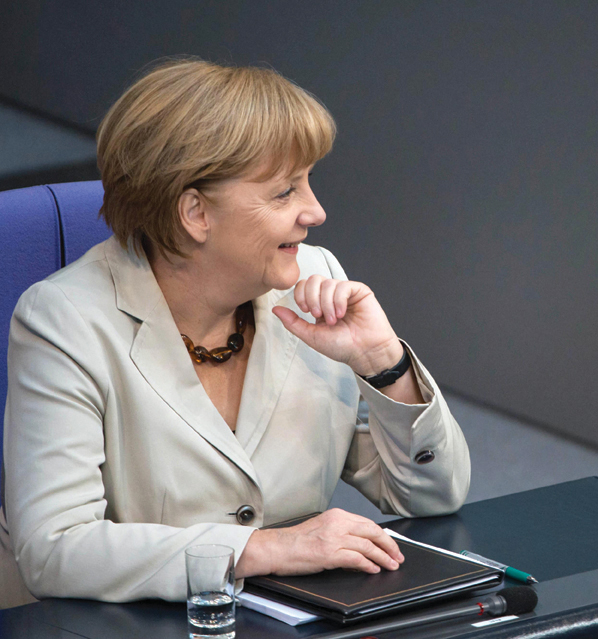 "We are very pleased that the Chancellor is coming to Friedrichshafen for Eurobike. This gives the topic of cycling a stronger political dimension," said Klaus Wellman, CEO of Messe Friedrichshafen, echoed by Siegfried Neuberger, ZIV Managing Director, and Eurobike project leader Stefan Reisinger. "The world's largest trade fair for premieres, marketing and orders offers an ideal platform, at which the whole spectrum of the cycling industry will be present."
There are approximately 71 million bicycles in Germany, and every year around 4 million units are sold. No other mode of transportation offers as many advantages as cycling: economical, ecological, healthy, flexible, and the fastest way to travel distances up to five kilometers, particularly in urban areas and politicians have taken note of this.
Eurobike, celebrating its 22nd edition this year from August 28–31, is spotlighting themes such as mobility on two wheels, e-bikes and city bikes, which are becoming important political topics. Some 1,250 exhibitors from around the globe will greet more than 40,000 trade visitors from about 100 countries. Approximately 1,800 journalists from 36 countries are expected to cover the event.
On Tuesday, August 27, trade visitors and journalists will once again be able to get a special peek at the newest innovations in the bike industry the day before the official start of the show. This is the sixth time that a demo day has kicked off Eurobike.
For more information visit here.