December 14, 2011 (Vancouver, BC) – Pedal has learned that the Gastown Grand Prix, the crown jewel of BC Superweek, is back on the schedule in 2012 with a new title sponsor soon to be announced in association with the Gastown Business Improvement Association.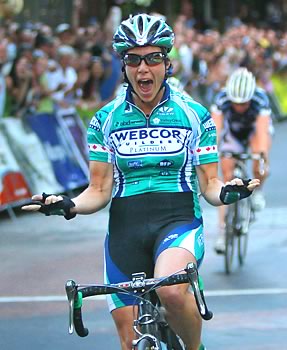 The internationally renowned race ran into sponsorship difficulties and was cancelled for 2009, but the event that drew tens of thousands of fans to downtown Vancouver and hosted some of the world's best, is back on the schedule for July 11, 2012.
BC Superweek begins with the Tour de Delta July 6-8, followed by the UBC Grand Prix on July 10, then the Gastown GP runs on the 11th – on the exact same old course – the Giro di Burnaby is on July 12, with the Tour de White Rock running July 13-15 to bookend the famous week of cycling in Western Canada.
"We excited to have the legendary Gastown Grand Prix race back on the schedule," said Mark Ernsting, the race director. "The new title sponsor, which will be announced in January 2012, has signed a multi-year agreement and is excited to be involved in bringing back the Gastown Grand Prix, in partnership with the Gastown BIA, to BC Superweek. We're all stoked to see BC Superweek back to where it was, and we hope to attract even more big names and grow all events that are part of this great week of racing."
Stay tuned to pedalmag.com for more developments as this story unfolds.