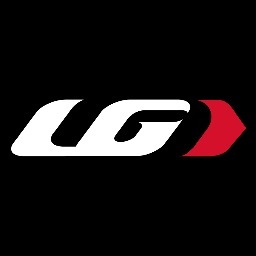 April 01, 2015 (Saint-Augustin-de-Desmaures, QC) – Mr. Louis Garneau, President and Founder of Louis Garneau Sports, and Mrs. Sylvie Cordeau, Vice-President of Philanthropy and Sponsorship at Quebecor Media, are pleased to present the 2015 edition of the Garneau-Quebecor UCI Continental Pro Cycling Team.
This year, the team is composed of nine Canadian and Australian athletes, including Rémi Pelletier-Roy and Bruno Langlois who will serve as co-captains. Simon-Pierre Gauthier and Geoffroy Dussault are returning to the team for their 3rd and 4th respective year. Among the new recruits are Amos-native Marc-Antoine Soucy, Julien Gagné from Sherbrooke, St-Jérôme athlete Olivier Brisebois, Ontarian Anton Varabei and Australian Jason Lowndes.
The season started early March with a training camp in Florida where the guys were able to log in several miles outdoors and participate in some local events. "Building a good team cohesion will have taken very little time, which promises an excellent 2015 season," declared team co-captain Rémi Pelletier-Roy. As a matter of fact, the team participated in its first race on American soil, the Tradeswinds Circuit, a local race that Rémi won.
For his part, Louis Garneau never lost his enthusiasm and continues helping young athletes advance in cycling and realize their dreams: "My goal is to help young riders make it to a ProTour team without forgetting to continue their studies… Because there is a life after riding."
The team will take part in several races throughout the season, starting with two races in California, the Redlands Bicycle Classic from April 8 to 12 and the Sea Otter Classic from April 16 to 19. The team will also be on the starting line of the Saguenay Grand Prix Cycliste, from May 28 to 31, of the Tour de Beauce, from June 11 to 15, and of the Tour de Delta, from July 10 to 12, in British Columbia. Several other competitions are also scheduled. You can follow the team and their results: