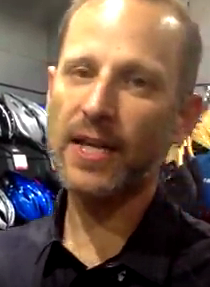 December 01, 2015 – The recent listing of UCI WorldTour and Pro-Continental teams for 2016 omitted Jean-René Bernaudeau's Team Direct Energie (formerly Europcar).
Pedal
has now learned that Canadian sportswear manufacturer, Louis Garneau Sports (LGS), has discontinued its sponsorship of the team where Canuck Antoine Duchesne says he'll be riding next year.
"In fact, we are not continuing with the Direct Energie team in 2016," responded Eric Sakalowsky, Global Marketing Director with LGS. "We have re-oriented our energies (no pun intended) to focus more on our consumers, many of whom enjoy cycling but don't follow the sport at the competitive level. We owe them more attention and concentration to help them realize their goals and dreams in cycling – this is a chief objective in 2016 and beyond.
"Of course, our DNA still demands a commitment to cycling at the highest level and we'll keep that fire burning through our strong partnership with Cycling Canada. This is going to be an exciting year and we look forward to doing our utmost to ensure success at the Olympics in Rio! We'll certainly have some exciting things to show you on that front when the time is right," he concluded.
In Europcar colours the team frequently competed at the Tour de France and other grand tours with wildcard invitations;  most notably in 2011 when Thomas Voeckler wore the coveted TdF yellow jersey for nine consecutive stages. In 2013, Canada's David Veilleux rode for Europcar, becoming the first Quebecer to complete the TdF.
The UCI provided no explanation as to why Direct Energie is not on the 2016 list and more teams could still be added in coming weeks. Duchesne, however, does not seem to be too concerned about the omission.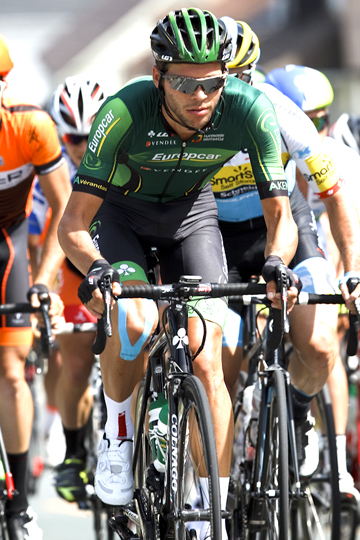 "We aren't on the list because we had some finishing to do with the sponsor and the budget, but everything is done now. We are waiting for the next meeting to show our official budget and everything will be fine to stay in Pro-Continental," he responded to our recent enquiry.
Meanwhile, the press in France is suggesting that the situation is much more serious. The problem stems from both financial and legal challenges reports the Ouest France newsletter (link below), in part because bike sponsor Colnago is leaving the team. According to the report, team rider Pierre Rolland was publicly critical of venerable Italian brand just before the TdF and apparently Colnago did not pay all the of promised sponsorship monies. A court judgment on this is expected Dec. 14. Coincidentally, the UCI also expects to make a judgment in mid December about Direct Energie and other teams.
Team Direct Energie has released the bank guarantees demanded by the UCI in order to pay salaries to its riders. According to The Inner Ring, the team budget is €6 million ($8.5 million CDN), about half of what Ag2r La Mondiale spends and less than 20 % of Team Sky's budget. The team also is losing Rolland, their best rider, in 2016 and next season could well be the last for Voeckler. Still, Bernaudeau has triumphed over adversity before.
Duchesne also told us about his training program, which he describes as, "Pretty simple. I started training one month ago. I'm doing a lot of cross training but riding as well since I'm in France. We have a training camp in two weeks then I'll come home to Quebec for Christmas. I will be back in Europe after New Year's for the team presentation and for a training camp in Spain," he added.
Duchesne also tells us that his first race in 2016 will be the GP Marseillaise (France) on January 31. At this juncture Pedal has been unable to find a Team Direct Energie website.