July 21, 2017 (Schaffhausen, Switzerland) – Garmin Ltd. (NASDAQ: GRMN), today announced that it has acquired Alphamantis Technologies Inc., a privately held designer of aerodynamics testing and measurement technology for the cycling industry.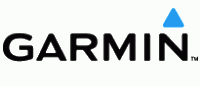 Alphamantis develops technology that allows typical cyclists to test and refine their drag coefficient in everyday riding conditions, without having to use expensive and time-consuming wind tunnel testing.
The majority of associates will be retained and will continue working in Montreal, Canada. Financial terms of the acquisition will not be released.